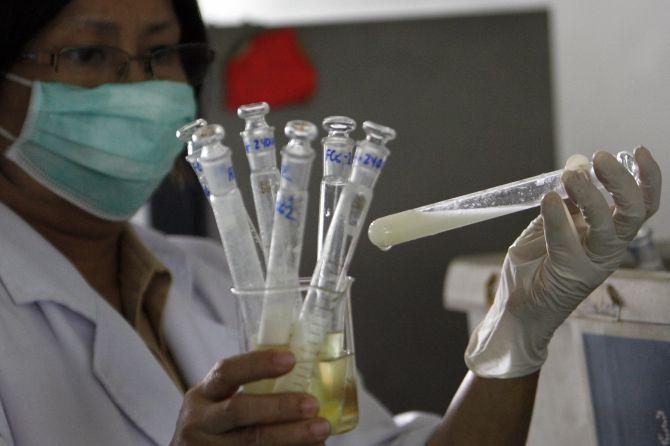 Charges and counter charges fly in this Believe It Or Not! case.
M I Khan reports from Patna
A resident of Turkalia village in Bihar's East Champaran district has alleged that the 'real father' of his children is his father.
In his petition to the district magistrate and superintendent of police, the complainant alleged that his father has been in a relationship with his (the complainant's) wife for nearly 20 years.
'If there is any doubt, please conduct a DNA test of my children to ascertain who their real father is,' the complainant stated in his petition.
He also accuses his father of fracturing his relationship with his wife. 'My father is keen to eliminate me and there is a threat to my life,' the complainant alleged further.
To add even more strangeness to this already murky case is the case for dowry the complainant's wife has filed against him at the local police station in which she alleged that her husband is engaged in an extra-marital relationship.
The police have begun a preliminary investigation into this web of charges and counter charges.