The government on Thursday said it has suggested to the Supreme Court that the search-cum-evaluation committee for the appointment of judges in the apex court and chief justices of high courts should consist of a representative nominated by the Centre.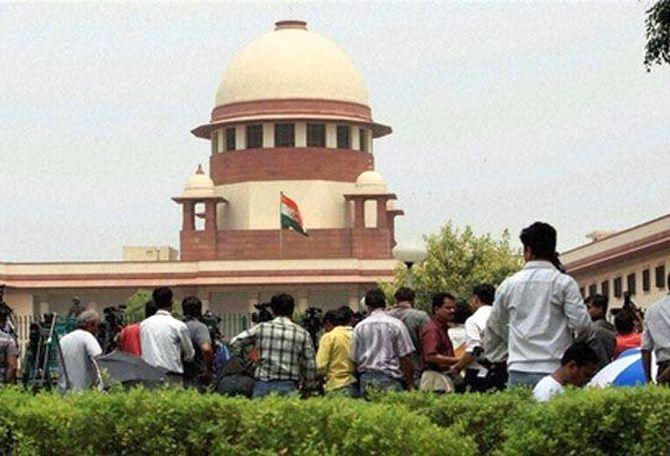 In a written reply to two separate questions in the Rajya Sabha, Law Minister Kiren Rijiju also said the Centre has not asked the Supreme Court to include a government nominee in the collegium for appointments to the higher judiciary.
Rijiju said in a communication to the apex court January 6, the government has also emphasised the need to finalise the memorandum of procedure (MoP) in view of various judicial pronouncements.
The MoP is a set of documents that guide the elevation, appointment and transfer of Supreme Court and high court judges.
The minister said for the appointment of judges in the high courts, the committee should consist of a representative each nominated by the Centre and the respective state governments.
The search-cum-evaluation committees will be entrusted with preparing a panel of eligible candidates from which the respective collegiums will make the recommendations.
"This, along with other measures suggested, will pave the way for a more transparent, accountable and expeditious mechanism for appointment of judges to the constitutional courts (the Supreme Court and the 25 high courts)," Rijiju said.
© Copyright 2023 PTI. All rights reserved. Republication or redistribution of PTI content, including by framing or similar means, is expressly prohibited without the prior written consent.