A parliamentary panel has expressed surprise that the government and the Supreme Court Collegium have failed to arrive at a consensus on the memorandum of procedure (MoP), guiding the appointment, elevation and transfer of apex court and high court judges, even after almost seven years.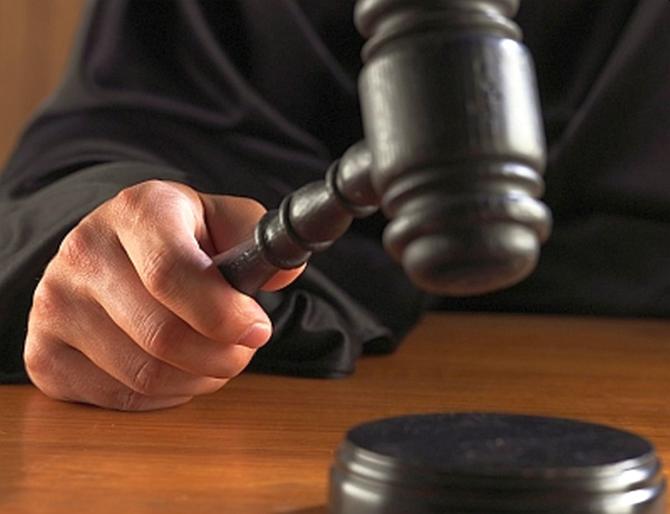 In a recent report, the Department-related Standing Committee on Law and Justice and Personnel said it expects the government and the judiciary to finalise the revised MoP, 'which is more efficient and transparent', in terms of a Supreme Court observation.
'The committee is surprised to note that the Supreme Court and the government have failed to reach a consensus on revision of the Memorandum of Procedure (MoP) for appointment of judges to the constitutional courts (SC and the 25 HCs), though the same is under consideration of both for about seven years now,' the panel headed by veteran Bharatiya Janata Party leader Sushil Kumar Modi said.
Seeking to overturn the collegium system of appointing Supreme Court and high court judges, the government had brought the National Judicial Appointments Commission Bill and a related constitutional amendment.
The two were passed by Parliament with near unanimity.
Later, the government brought the NJAC Act and the Constitution Amendment Act into force with effect from April 13, 2015.
The two laws were challenged in the apex court, which eventually struck them down, thus reviving the Collegium System.
Subsequently, in December 2015, the Supreme Court directed the government to finalise the existing MoP by supplementing it in consultation with the apex court Collegium, taking into consideration the eligibility criteria, transparency, the establishment of a secretariat and a mechanism to deal with complaints.
Citing details shared by the Department of Justice in the law ministry, the parliamentary panel noted that the government and the Supreme Court Collegium have on multiple occasions exchanged views on the proposed revised MoP.
Referring to the vacancies in various high courts, the committee report cited the details provided by the Department of Justice and pointed out that in 2021, 251 recommendations were made by the high court Collegium.
As on May 26, 2022, of these 251 recommendations, 148 appointments were made in various high courts, 74 names were not recommended by the Supreme Court Collegium and accordingly, remitted to the high courts concerned.
'This amounts to 30 per cent rejection at the level of Supreme Court Collegium,' the panel noted, quoting the law ministry.
The remaining 29 proposals are at various stages of processing between the government and the Supreme Court Collegium.
According to the existing MoP for the appointment of high court judges, the chief justice of the high court concerned is required to initiate a proposal to fill up vacancies of judges, six months prior to the occurrence of vacancies.
The government appoints only those as high court judges who are recommended by the Supreme Court Collegium.
© Copyright 2023 PTI. All rights reserved. Republication or redistribution of PTI content, including by framing or similar means, is expressly prohibited without the prior written consent.