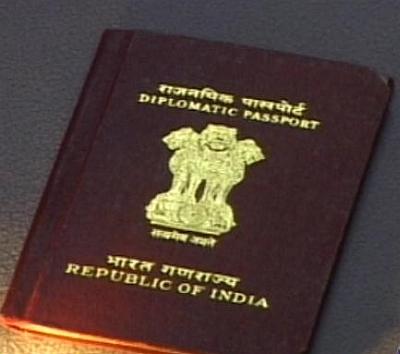 The central government has denied a diplomatic passport to a Kerala minister, deputed to visit Saudi Arabia for assessing the situation of Keralites who have lost jobs and are languishing in labour camps, putting a question mark over his visit.
"We got intimation a short while ago that the diplomatic passport has been denied," Local Self Development Minister K T Jaleel, who is scheduled to visit Saudi Arabia, told reporters in Thiruvananthapuram on Thursday night.
Jaleel had earlier in the day said they have applied for the diplomatic passport and he expected they would be able to leave on Friday.
He had been deputed by the state government for an on-the-spot assessment of the situation of Keralites in labour camps.
The minister's office received an email intimation from the External Affairs Minister's office informing about the denial of diplomatic passport.
Chief Minister Pinarayi Vijayan had been informed about the development, Jaleel said.
"No reason for denying the passport has been given. Whether there is any politics involved is not known," he said.
He, however, said he did not wish to have any confrontation with the Centre on the matter.
Earlier in the day, he said there was no clear information on the exact number of Keralites affected by the recent situation in Saudi Arabia.
As per hearsay, there were several Keralites among the 10,000 Indians who had lost jobs, he said.
"Our effort will be to visit the labour camps. But, as per information, there are restrictions on visiting labour camps in Saudi Arabia," he said.
"But, we will try to visit the camps to know the plight of our people," Jaleel said.
Local Self Government Special secretary V K Baby would also accompany Jaleel.
As per the present plan, they will visit labour camps in Jeddha, Riyadh and if possible Dammam.
On rehabilitation package for those who return to the state, he said the state government was working on it.
Representative Image: Video Grab