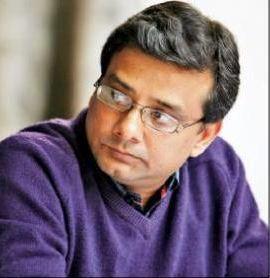 Greenpeace on Tuesday shot off a letter to the government protesting the denial of entry to one of its officials last week and called the action a "clampdown on the freedom of movement" which is "entirely arbitrary and lacking basis in law".
Greenpeace India Executive Director Samit Aich sought to know from Home Minister Rajnath Singh the reason for which Aaron Gray-Block, a crisis response campaigner with Greenpeace International, was sent back to Australia from Bengaluru on Saturday. He had arrived in New Delhi to take part in meetings with the NGO's staff.
"He was provided no reason as to why he was being denied entry... This action appears to be entirely arbitrary and lacking basis in law forcing us to seek an explanation from your office immediately," Aich wrote, and inquired if the government had barred all of its international staff entry into India.
"I am concerned that this is a direct clampdown on the freedom of movement and expression of persons with absolutely no basis in Indian and international law," he said.
Gray-Block was denied entry as his name figured in home ministry's "blacklist", the government had said.
"Gray-Block arrived at Bengaluru airport on June 6 at 2340 hours. His name figured in the black list and thus was denied entry," a home ministry spokesperson had said.
Gray-Block had flown in from Sydney on Saturday to take part in a series of meetings with staff. He was travelling on an Australian passport.
The Australia-born former journalist lives in the Netherlands and has been associated with Greenpeace International for the past several years.
In a tweet, Gray-Block said he was refused entry into India despite having valid business visa.
Image: Greenpeace India Executive Director Samit Aich