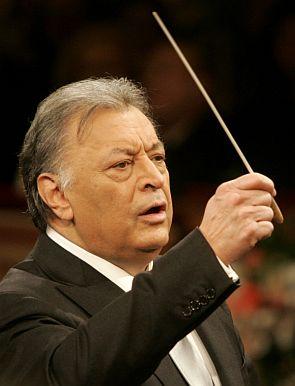 Backing writers and others over the issue of "growing climate of intolerance" in the country, music maestro Zubin Mehta today said government should not ostracise them as doing so would amount to "cultural dictatorship".
"Our writers, our filmmakers do have a chance of speaking their minds. We should not ostracise them. Otherwise, we will become a dictatorship, a cultural dictatorship and that is inadmissible," he said after the launch of a paperback edition of his 2008 autobiography "The Score of My Life", published by Roli Books.
The 79-year-old Mumbai-born conductor batted for complete freedom of expression for the writers and filmmakers saying it should be there in the world's largest democracy.
"If they write their opinion, they should not be ostracised by the government. There should be complete freedom of expression. We are the largest democracy in the world," he said.
He also hoped that the government "invites them for discussions and speaks to them".
Talking about the over 150 million Muslims in India, Mehta said, "Muslims should not be left alone. When mosques are destroyed and churches are burnt, government should speak in a strong voice."
He also favoured more cultural and sporting ties with Pakistan while regretting the cancellation of ghazal singer Ghulam Ali's concert in Mumbai after protests by Shiv Sena.
Asked if he was dismayed by the Mumbai incident, he said, "Absolutely. That is the same as Kashmiri separatists not wanting us to play. What is the difference?"
The virtuoso had in 2013 conducted a landmark concert by the Bavarian state orchestra hosted by the German embassy in Srinagar's ShalimarGardens. The event was met with opposition by separatists and civil society, which claimed it as an attempt to present a picture of peace in Kashmir.
Mehta said he would love to perform in Kashmir again.