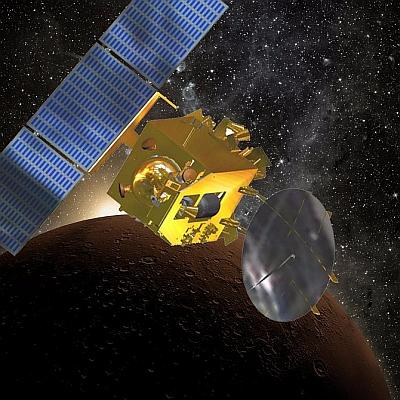 India's maiden Mars mission is a success. It created a buzz and how! Minutes after Mangalyaan made history it joined the Twitterati club.
India's Mars Orbiter now has its own Twitter handle -- @MarsOrbiter -- with 33.1k followers (at 11.50 am) and the numbers are expected to grow with #Mangalyaan, #ISRO and #MissionMars trending worldwide. Prime Minister Narendra Modi's office @PMOIndia is following. The PM witnessed the historic moment at the ISRO headquarters on Wednesday morning.

"India's first mission to Mars. Orbiting the Red Planet since Sep 24, 2014. Explorer. Loves science, photography and long cruises," reads the Twitter profile of the Mars Orbiter.

And here are the first few tweets.
---
After a 300-day marathon and covering a distance some 670 million kilometers our Mars Orbiter had a little breakfast.

---
And then came a little space talk with its buddy -- America's Curiosity rover.

Namaste, @MarsOrbiter! Congratulations to @ISRO and India's first interplanetary mission upon achieving Mars orbit, tweeted @MarsCuriosity. Pat came a reply: