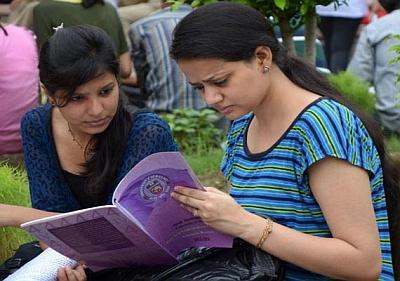 Amid the controversy surrounding the observance of 'Good Governance Day', the human resource development ministry has communicated to vice chancellors of all central universities to complete all programmes related to the event before the Christmas break.

The varsities were asked to organise seminar on 'use of technology and innovation in promoting good governance' and a competition on oratory on December 25, coinciding with former Prime Minister Atal Bihari Vajpayee's birthday.

However, in a communication sent on Monday in the aftermath of the controversy breaking out, Joint Secretary, HRD Ministry, Sukhbir Singh Sandhu suggested the VCs to organise the programmes in such a manner that the "Christmas holidays are not disturbed".

"Therefore the celebration
relating to the birth anniversary of Atal Bihari Vajpayee may be completed prior to Christmas break by all the central universities and colleges under their purview," it said.
Teachers of Delhi University, which goes on Christmas vacation from December 20 onwards, said the latest communication has not cleared the confusion prevailing in their minds about reporting to work on December 25.
HRD Minister Smriti Irani had on Monday asserted that schools and colleges would remain closed on December 25.
They produced a letter sent by the Dean of colleges to all principles asking them to "organise" the seminar on December 25.
"The competition requires physical presence of the staff as well as the students in the campus. We have also been asked to submit a compliance report," said one of the teachers of DU requesting anonymity.