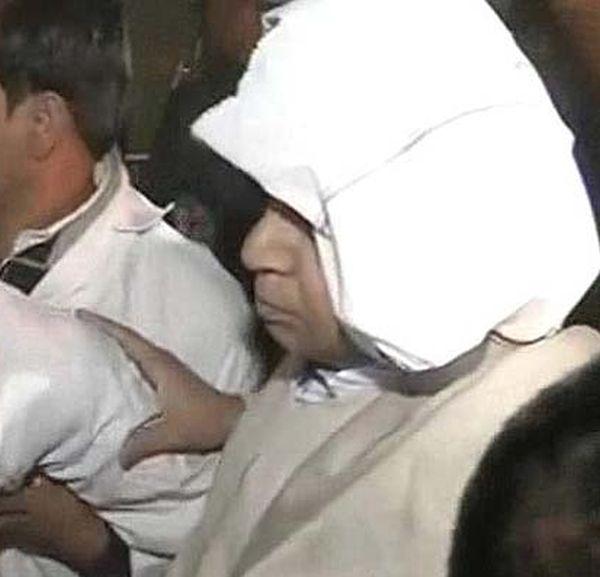 Sant Rampal being taken to the hospital after his arrest. He will be produced around 10 am on Thursday at the court.
Ten days, 6 deaths and after scores were injured, controversial godman Sant Rampal was arrested on Wednesday night from his ashram – Satlok Ashram in Hisar, Haryana.
Police sources said Rampal was found hiding in a bunker in the ashram and was whisked away in an ambulance for medical check-up after which he is likely be taken to Hisar and will be produced in court on Thursday around 10 am.
Rampal was produced in a court in Panchkula where his medical exam was taken. Doctors at the hospital said that his general health was fine. "We have examined him and his condition, including his blood pressure, is stable," said BK Bansal, a doctor at Panchkula's Sector 6 General Hospital.
The ashram witnessed high drama on Wednesday after the police slapped sedition charges on Rampal and his followers, who refused the authorities entry into the ashram and went up against them in violent clashes. Later, on Wednesday, the police were able to nab his close aide Purshottam and around 10,000 of his followers also came out of the ashram.
Soon after Rampal was taken away with his face covered by a cloth, people were seen celebrating the godman's arrest. The neighbours even set two of the godman's cars on fire.
His arrest also prompted people to come out on the streets, and dance. In Barwala, even a police official was seen dancing with local residents. They also burst firecrackers late into the night.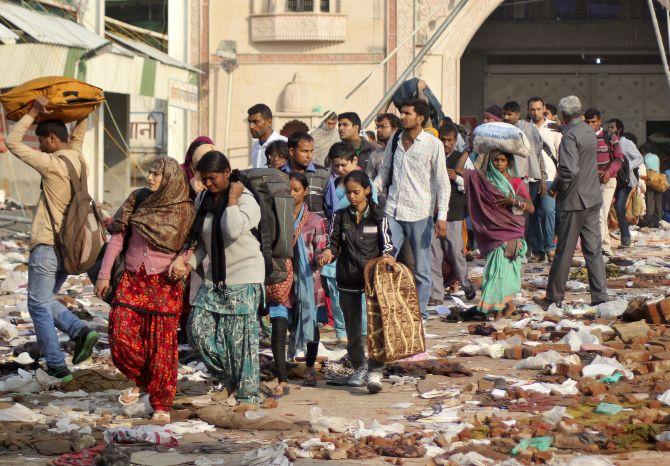 Rampal's supporters leave the godman's ashram in Hisar. Photograph: Reuters
Meanwhile, the followers who were still inside the ashram also came out following his arrest and spoke of their confinement. They narrated how they were virtually confined there along with thousands of others who too desperately wanted to leave the premises. They said Rampal's private commandos did not allow them to leave. Some of the followers who had been held hostage in the ashram by Rampal's commando force told how they had come for a Satsang a few days back and had been forced to stay on. They said some of them managed to escape on the pretext of buying medicine, but thousands more were still inside.
Haryana Chief Minister ML Khattar praised the state administration and the police for their action. He said, "Happy that administration got support of media and locals in this operation."