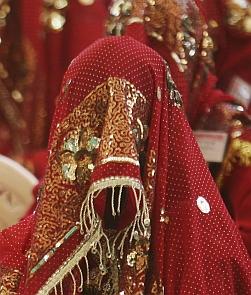 A groom in Bihar's Banka district returned dejected after the bride refused to marry him for his alleged physical disability (impotency), police officials on Tuesday said.

Kusum Devi (name changed), a resident of Sainochak village under the Dhankanal police outpost of Dhoriya block in Banka, refused to marry the groom after she and her father were informed that the boy was impotent.

"Minutes before solemnising of the marriage, Kusum refused to tie the nuptial knot after she came to know about his disability," a police official said.

According to the police, initially the groom's father tried his level best to convince the bride's family that his son was physically fit. But matter became worse, when a village barber, entrusted with dressing up the groom, confirmed his disability.

"The bride's family and villagers were angry that the groom's family had not revealed this important fact about the groom, and demanded a criminal case against them," S D Baiddyanath, a police official said.

He said that wedding party was allowed to return only after they agreed to reimburse the expenses incurred by the family of the girl on marriage arrangements.

Only two days ago, three bridegrooms in Bihar returned home dejected after their brides turned them away as 'unsuitable'. The four stories represent a new trend in the state -- such cases were virtually unheard of a few years ago.
The pattern in large swathes of Bihar, particularly in the villages, was, and still is, that brides are spurned -- not the grooms -- for reasons such as insufficient dowry or the colour of her skin.
"Thanks to women empowerment, things are changing for good in Bihar. Till a few years ago, it was rare for a woman to turn down a groom chosen for her," said Kanchan Bala, a women's rights activist.

In the past few years, several schemes for the empowerment of women have been launched by the state and central governments.
Picture: Image for representation only
Photograph: Reuters