Just when we thought 2020 couldn't get any worse, Mexico City residents got the living daylights scared out of them when what appeared to be a giant rat was pulled up out of the city's drainage system (see video here -- external link).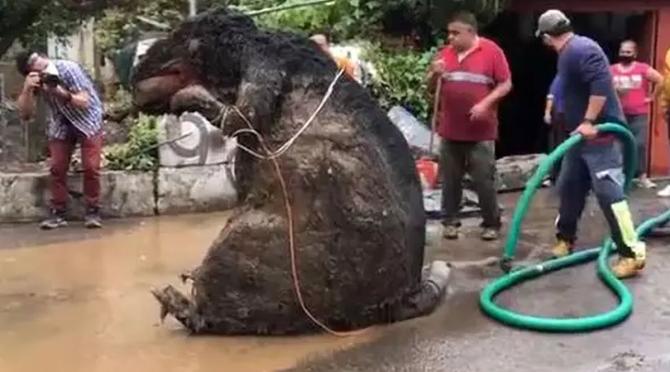 Workers spotted the huge rodent hunched over in a drain as they sorted through 22 tons of trash last Friday after heavy rain, according to the Border Report.
When the workers put any initial fears aside, they discovered it was actually fake and a Halloween prop.
A woman, Evelin López, claimed the rat was hers and had disappeared during a storm years ago.
She said she had asked for help in searching the drains at the time ,but to no avail.
The rat looked so real that some people said they would have fled in fear had they encountered it on the street.
Some social media users suggested that the rat be recycled for Halloween this year, according to the New York Post.
The giant rat is the latest of a variety of unlikely objects that have emerged from sewers around the world.
Last October, a team of engineers extracted a 40 ton fatberg from sewers in London.