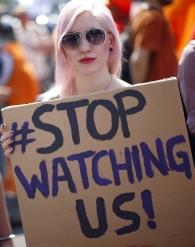 Germany's foreign ministry has called in British Ambassador Simon MacDonald to demand an explanation over allegations that his mission in Berlin is operating a "secret listening post" to spy on the German government. It is believed to be the first time that the German foreign ministry has called in a British ambassador since the end of World War II.
In contrast to the summoning of the United States Ambassador John B Emerson by Foreign Minister Guido Westerwelle nearly two weeks ago to lodge a complaint over alleged tapping of Chancellor Angela Merkel's mobile phone by the National Security Agency, McDonald was "requested" to visit the ministry for a meeting.
The head of the European department in the ministry, who held discussions with McDonald on Tuesday, conveyed to him the German government's disapproval of the use of the British embassy for surveillance operations, as reported by The Independent newspaper and demanded an explanation from the British government, the ministry said in a statement.
McDonald was told by the official that "snooping into communications from the premises of a diplomatic mission is a violation of international law," the statement said.
The Independent reported on Tuesday that documents leaked by former National Security Agency contractor Edward Snowden and aerial photographs suggested the existence of a listening post on the roof of the British embassy, which is only a few hundred metres away from the chancellery and the German parliament.
Aerial photographs of the British embassy showed on its roof a potential eavesdropping base enclosed inside a white, cylindrical tent-like structure, which cannot be easily seen from the streets, the newspaper said.
The structure housing hi-tech eavesdropping equipment has been operating since the embassy, which was built after the German reunification, opened in 2000.
Britain's spying nest had a striking resemblance to the spying equipment used in the United Kingdom intelligence agency's (Government Communications Headquarters) Cold War listening post in West Berlin, which was used to intercept East German and Soviet communications, the paper said.
The disclosures of the alleged British spying on the German government provoked angry reaction from German politicians. If the allegations were proved, the EU should convene an emergency summit to consider imposing sanctions on Britain, Bernd Riexinger, co-chairman of the opposition Left party said.
Wolfgang Bosbach, Home Affairs spokesman of the Christian Democratic Union, called for the signing of a "no Spy" agreement with Britain similar to an agreement currently being negotiated with the United States.