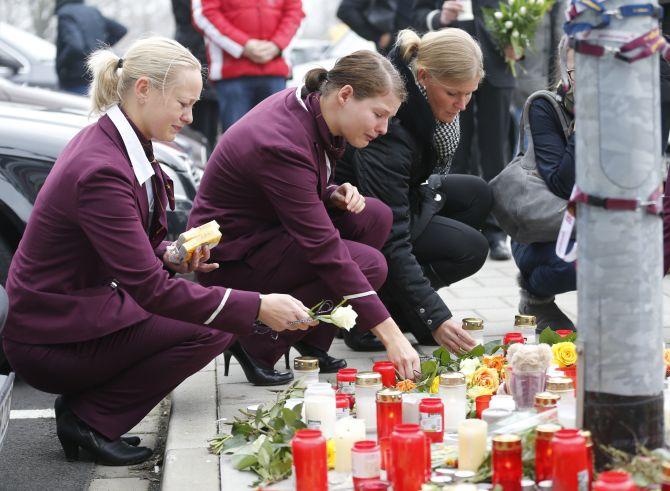 The remains of all those killed when a Germanwings jetliner slammed into the French Alps have now been identified and can be sent home soon, Marseille Prosecutor Brice Robin confirmed.
"The 150 death certificates can now be signed, as well as the 150 burial permits," said Marseille city prosecutor Brice Robin in a statement.
Recovery workers tasked with gathering the human remains and fragments of plane debris scattered across a steep mountainside faced a challenging task in treacherous conditions. Experts have taken more than six weeks to painstakingly match DNA found at the crash site to that provided by the victims' families.
News that the remains of the 144 passengers and six crew on board could soon be returned home may come as a relief to their families and friends.
In the days after the tragedy, many travelled to the village of Le Vernet, the nearest accessible point to the crash site in the southern French Alps, to mourn their lost loved ones.
The Airbus A320 was returning to Dusseldorf, Germany, from Barcelona, Spain, in March when co-pilot Andreas Lubitz apparently took advantage of the captain having left the cockpit to fly the plane into the mountainside.
Image: Germanwings employees cry as they place flowers and lit candles outside the company headquarters in Cologne Bonn airport. Photograph: Wolfgang Rattay/Reuters