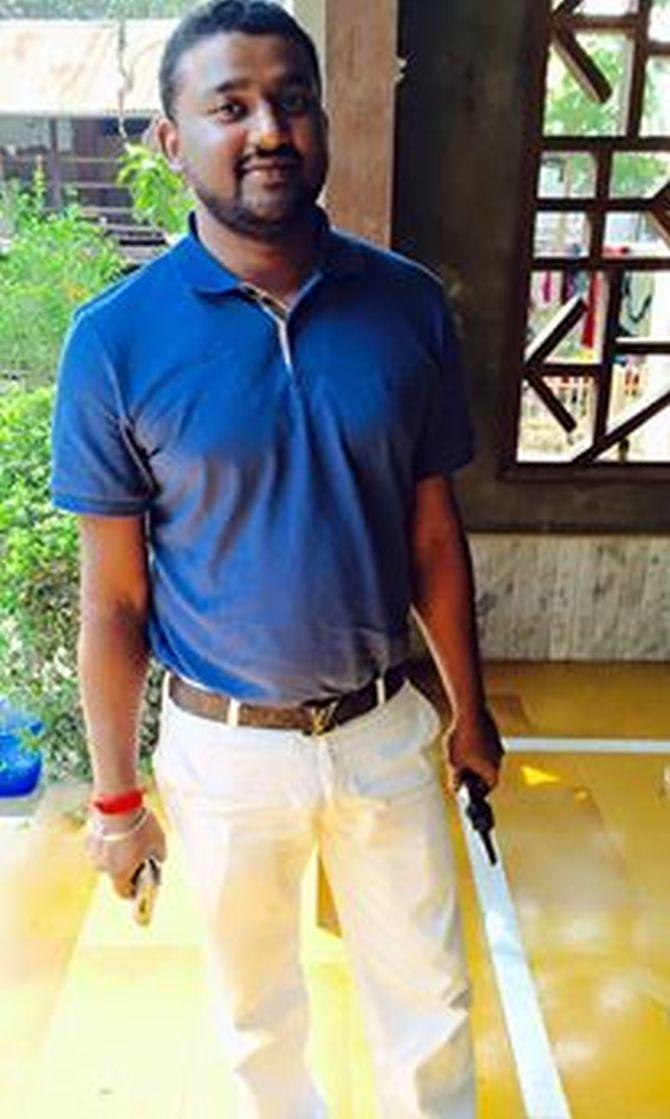 In a sensational development Member of Legislative Council Manorama Devi's son Rocky Yadav has confessed that he shot a teenager for overtaking his SUV in Gaya last week, according to police sources.
Sources also states that Rocky's gun license will be suspended soon and added that he procured a gun in 2013 stating that it was to protect himself from Naxals.
According to the Forensic Science Laboratory report, the youth was shot by the bullet from Rocky's gun.
Rocky had earlier claimed that he had never fired any shots, nor had he gone into hiding.
When asked the police have said that he has confessed to the crime, Rocky had said, "Just because someone says it does not make it true and it is also false that I was in hiding as I was in Delhi. My mother called me to come here and then I surrendered before the police."
Asserting that he would disclose his side of the story in court, Rocky reiterated that he never fired any shots at the youth, which comes as a contradiction to the statement by Gaya Senior Superintendent of Police Garima Malik, who claimed that the Janata Dal-United leader's son had admitted to committing the crime.
"In his statement, Rocky admitted committing the crime. I assure you that we will soon arrest others involved in the case. The investigation will reveal about his whereabouts and these things would be addressed later on," Malik told the media.
Earlier, state Deputy Chief Minister Tejaswi Yadav has asserted that Rocky had procured a gun license without verification, clearly through the influence of someone powerful within the government.
Rocky was arrested on Tuesday morning from his father's farm in Bodh Gaya, while the Excise Department on Wednesday sealed the house of Manorama Devi.
A local court on Wednesday remanded Rocky Yadav, who allegedly shot dead a student for overtaking his vehicle in Bihar, to two-day police custody.
The court had earlier sent Rocky to 14 days' judicial custody.
Rakesh Ranjan Yadav alias Rocky is accused of killing Class XII student Aditya Sachdeva after an argument with the youth for overtaking his vehicle on Saturday night.