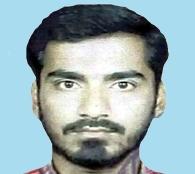 Terror outfit Indian Mujahideen and terrorist Abu Jundal may have played major roles in orchestrating the Bodh Gaya blasts, initial investigations have revealed.
IM terrorists had planned the terror strike way back in 2010 to achieve two main objectives. They wanted to carry out a retaliatory strike against the arrest of their operatives across India and they wanted to send a strong message to boost the morale of their local supporters.
In the later part of 2010, a major meeting of the Indian Mujahideen was held in Darbhanga, Bihar. The meeting was headed by Yasin Bhatkal and Sharjah-based operative Asadullah Akthar.
The IM leaders who participated in the meeting contemplated ways to attract more jihadis by targeting places of worship and fomenting communal tension. The crackdown on members of the minority community -- that inevitably follows a terror attack in India -- paves the way for disgruntled young men joining the outfit to avenge the tremendous injustice done to them.
In the wake of the Pune blast in February 2011, Delhi police had arrested three men -- Asad Khan, Imran Khan and Syed Firoze.
During interrogation, these men had revealed that the IM had planned on carrying out a series of blasts at religious places across the country. The trio revealed that during a meeting with Bhatkal, the IM terrorist said such an exercise was necessary to revive the IM and some operatives had already been dispatched to conduct a reconnaissance of the terror targets.
Qateel Siddiqui, the Pune blast accused who was killed at Yerawada jail later, had told the investigators that the IM had planned on targeting the Ganesh temple in Pune, followed by a series of attacks at religious sites in the capital.
While the trio arrested in Delhi was in charge of carrying out terror strikes there, a team of five terror operatives were sent to Bodh Gaya for a reconnaissance.
Police suspect that this particular terror unit may have ultimately succeeded in its mission.
The IM's attempts at revival coincide with Abu Jundal's shift to Saudi Arabia from Pakistan. The Lashkar-e-Tayiba, the creator of IM, decided that an experienced terrorist was needed to oversee the outfit's terror mission in India.
The LeT, which had already shunted many top operatives to Saudi, had not counted on the fact that Indian investigators would track Jundal's whereabouts and successfully extradite him.
Jundal was extradited from Saudi Arabia by Indian authorities in July last year.