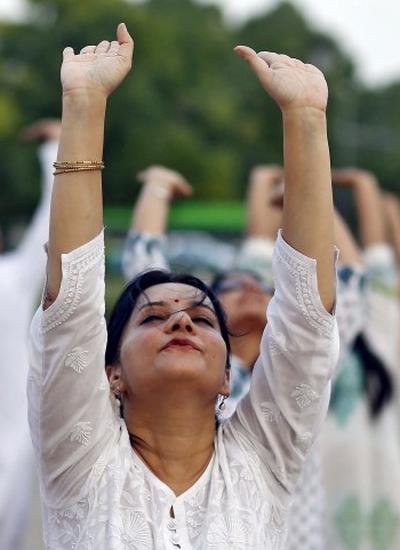 On December 11, 2014, the United Nations adopted an Indian-led resolution, declaring June 21 as 'International Day of Yoga' recognising that 'Yoga provides a holistic approach to health and well-being'.
It is also for the first time that such an initiative has been proposed and implemented by any country in the UN body in less than 90 days. Through the resolution, adopted under the agenda of 'Global Health and Foreign Policy,' the 193-member General Assembly decided to proclaim June 21 every year as the 'International Day of Yoga'.
The event has been registered as an entry into the Guinness Book of World Records, under 'largest yoga demonstration/class (45,000) at a single venue' and if sources are to be believed, every inch of preparation has been directed to make the event a grand spectacle.
In the run up to the event, Prime Minister Narendra Modi has also been tweeting information about different exercises involved in it as part of his efforts to make the event a grand success.
"For improved neuromuscular coordination, balance & rejuvenated ligaments, do practice Vrikshasana," he had tweeted last week.
Let's take a look at how the world is gearing up for this mega event: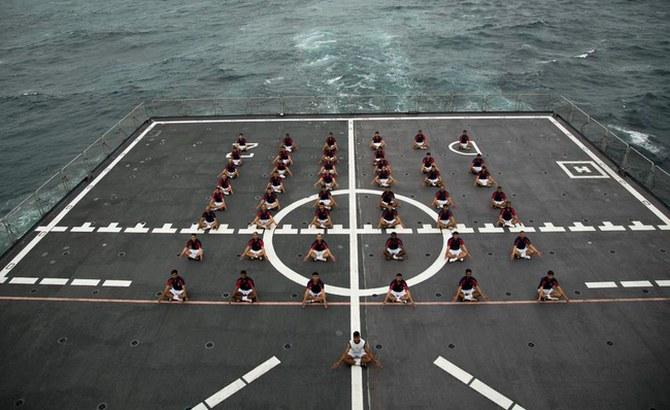 Indian Navy personnel prepare for the for the International Day of Yoga on a naval warship. Photograph: MEA/Twitter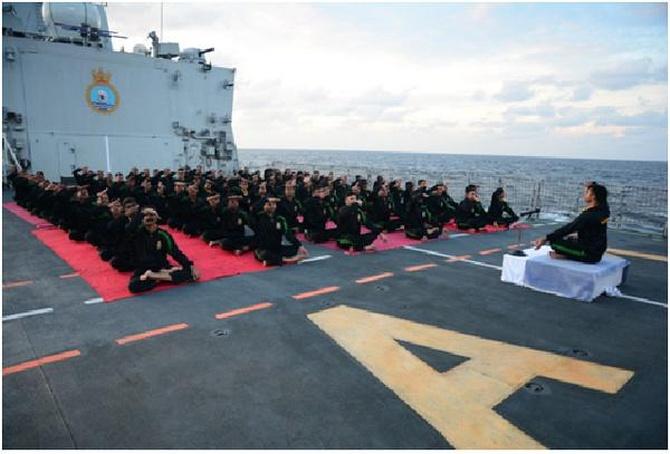 And here is another picture of Indian navy personnel practicing for the big even aboard a naval warship. Photograph: MEA/Twitter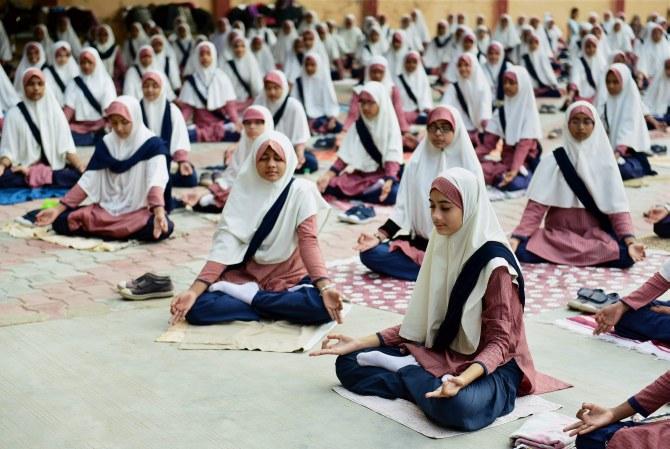 Students practicing Yoga at a school in Ahmedabad on Wednesday ahead of World Yoga Day. Photograph: PTI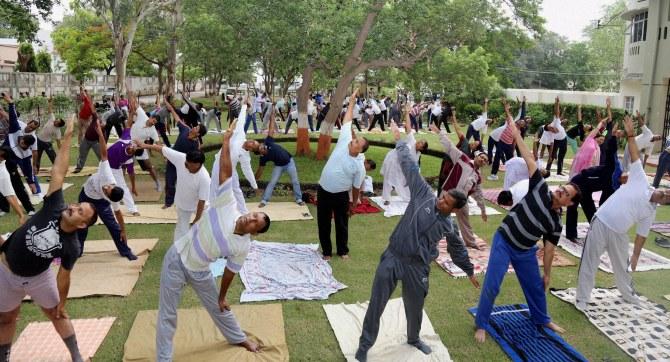 And these are officials of the Criminal Investigation Department practicing Yoga in Ranchi on Wednesday ahead of World Yoga Day. Photograph: Photo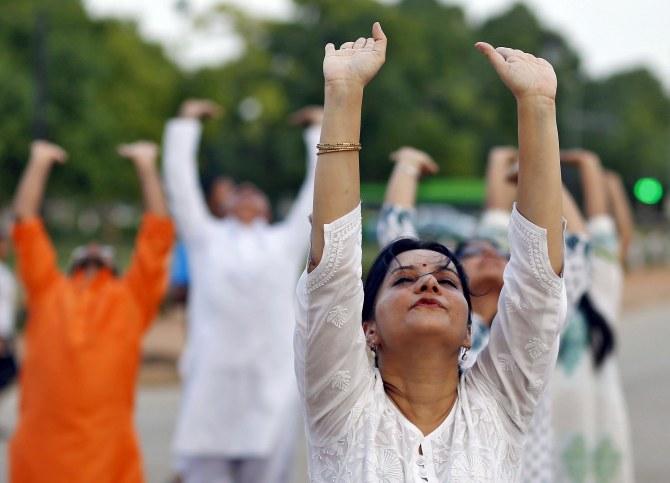 People participate in a yoga session on an early morning ahead of World Yoga Day, at the Art of Living ashram in Bengaluru. Photograph: Abhishek N Chinnappa/Reuters
Participants perform a Surya Namaskar (sun salutation) during an early morning yoga session ahead of World Yoga Day, in New Delhi. Photograph: Anindito Mukherjee/Reuters
Women practice yoga at the beach in Tel Aviv, Israel. Photograph: Baz Ratner/Reuters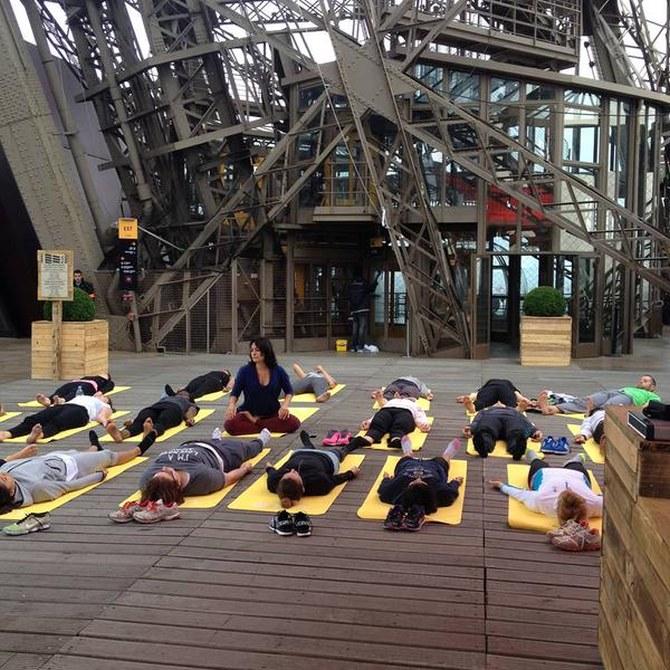 Yoga scales new heights! Enthusiasts prepare for the big day at the Eiffel Tower in France. Photograph: MEA/Twitter
Preparations for the International Day of Yoga in Sri Lanka. Photograph: Twitter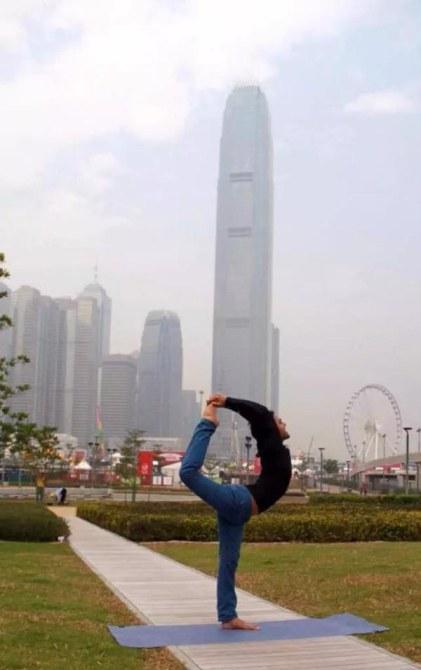 A man practices for the big event in the backdrop of the gleaming spires of Hong Kong. Photograph: Twitter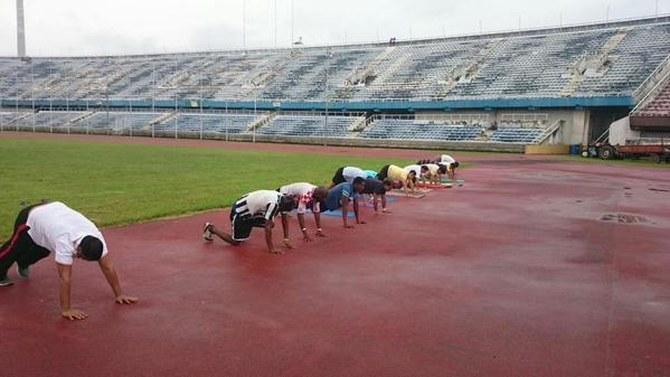 Enthusiasts practicing yoga at a stadium in Nigeria. Photograph: Twitter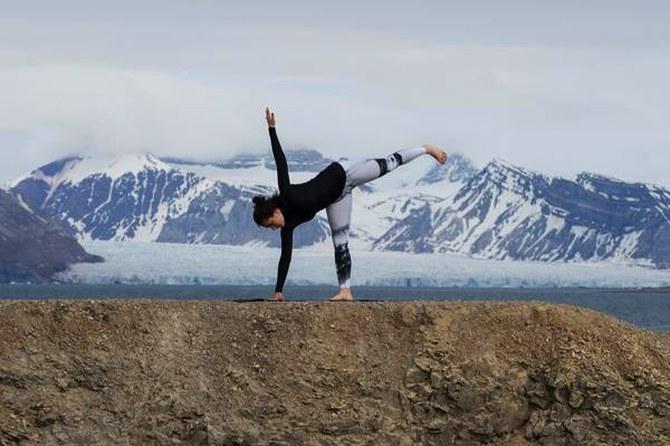 A woman practices yoga with the backdrop of the Kongsvegen Glacier, west Spitsbergen, Svalbard, Norway. Photograph: MEA/Twitter
The consulate general of India in Sydney organised a curtain raiser for the International Day of Yoga in Sydney with the backdrop of the Sydney harbour. Photograph: MEA/Flickr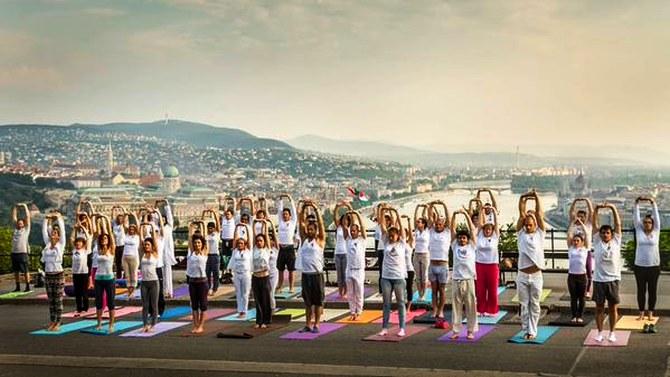 People participate in a yoga session at a preparatory event at the Citadella, Budapest, Hungary. Photograph: MEA/Twitter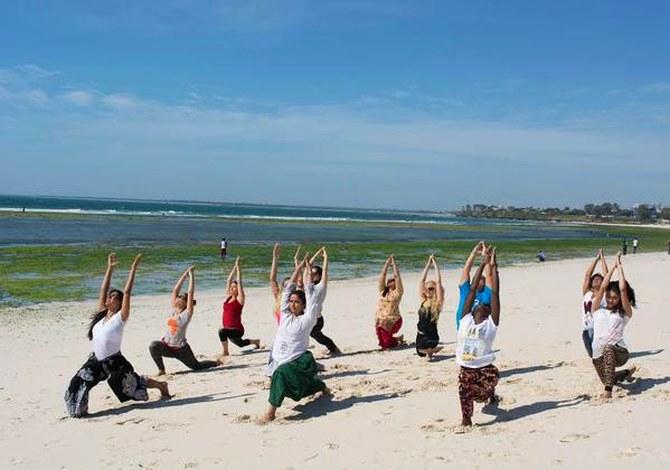 Enthusiasts promote the International Day of Yoga at the Coco Beach in Dar es Salaam, Tanzania. Photograph: MEA/Twitter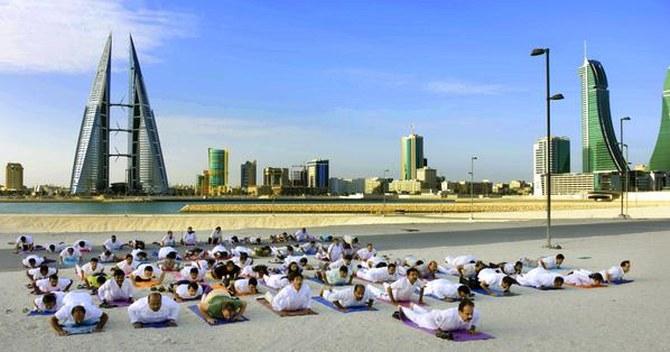 People participate in a desert yoga session in Bahrain. Photograph: MEA/Twitter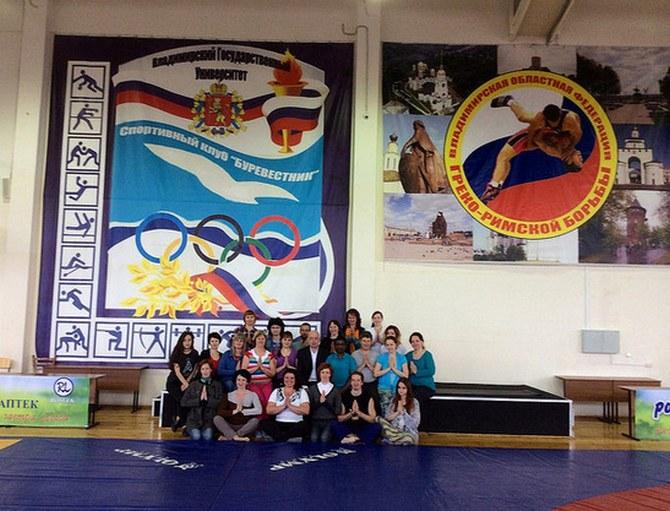 People participate in a yoga session ahead of the International Day of Yoga in Moscow, Russia. Photograph: MEA/Flickr
National Cadet Corps cadets practising the Bhujangasana for the International Yoga Day in New Delhi. Photograph: MEA/Twitter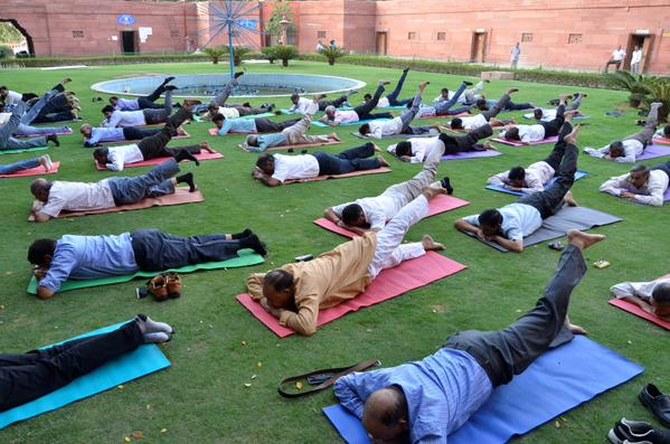 Employees of the ministry of Home Affairs learn asanas to participate in 'International Yoga Day' in New Delhi. Photograph: MEA/Twitter