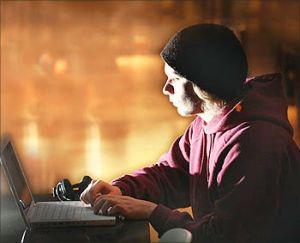 France is under a wave of cyberattacks since the Paris rampage that killed 17, with about 19,000 French websites being targeted, said a top French cyberdefense official.
French President Francois Hollande reassured Muslims that his country respected them and their religion but said France would not compromise on its commitment to freedom and democracy, Reuters reported.
Speaking at the Institute of the Arab World in Paris, Hollande said that Muslims were "the first victims of fanaticism, fundamentalism and intolerance".
Addressing the Arab world, Hollande said, "France is a friend, but it is a country that has rules, principles and values. One of them is not negotiable -- freedom and democracy."
France is on edge since the attack on satirical newspaper Charlie Hebdo last week.
Head of cyberdefense for the French military, Vice Admiral Arnaud Coustilliere, said that some cyberattacks in recent days, were carried out by well-known Islamic hacker groups but none appeared to have caused serious damage.
"This is the response to last Sunday's march," he said, referring to a mass protest march led by Hollande and over 40 world leaders in response to the Islamist attacks.
The hackers ranged "from shocked believers to hardened terrorists" and used simple methods, according to Coustilliere.
Military authorities launched nonstop surveillance to protect the government sites still coming under attack, AP reported.
"What's new, what's important, is that this is 19,000 sites that's never been seen before," Coustilliere said. "This is the first time that a country has been faced with such a large wave."
Image used for representational purposes only