Voting is under way in the final round of France's presidential race after a massive online dump of frontrunner Emmanuel Macron's campaign data delivered a final dramatic twist to the country's most bruising, divisive and significant election in decades.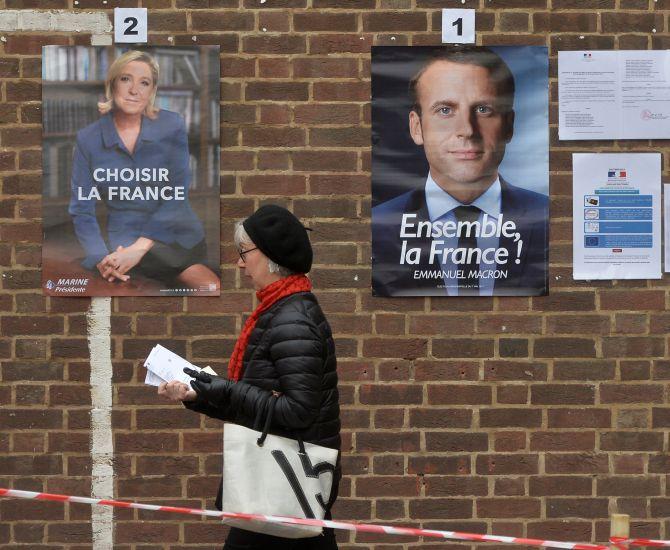 IMAGE: A woman walks past candidate election posters at the Lycee Francais Charles de Gaulle polling station, during the second round of the 2017 French presidential election, in London. Photograph: Hannah McKay/Reuters
The interior ministry said turnout at 5 pm was 65.3 per cent, noticeably down on 71.96 per cent at the last election in 2012 but in line with pollsters' projections ahead of the vote.
The divisive election to choose the president has turned the country's politics upside down, with neither of the two mainstream centre-right and centre-left movements that have governed France since the second world war making it to the runoff.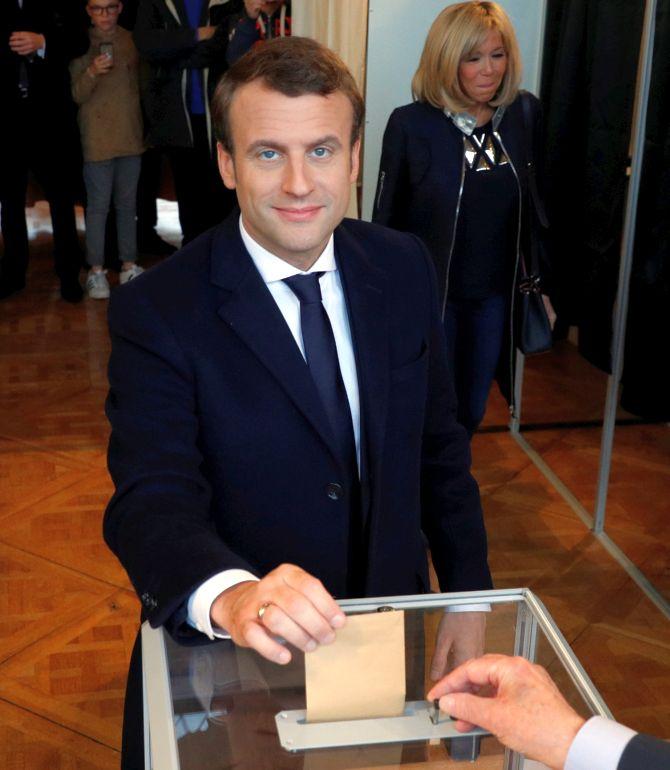 IMAGE: French presidential election candidate Emmanuel Macron, head of the political movement En Marche!, or Onwards ! casts his ballot at a polling station during the the second round of 2017 French presidential election, in Le Touquet, France. Photograph: Philippe Wojazer/Reuters
Seen as potentially the most important electoral contest in many years for France and the European Union, it has pitted against each other two candidates with diametrically opposing visions for the future of their country and the continent.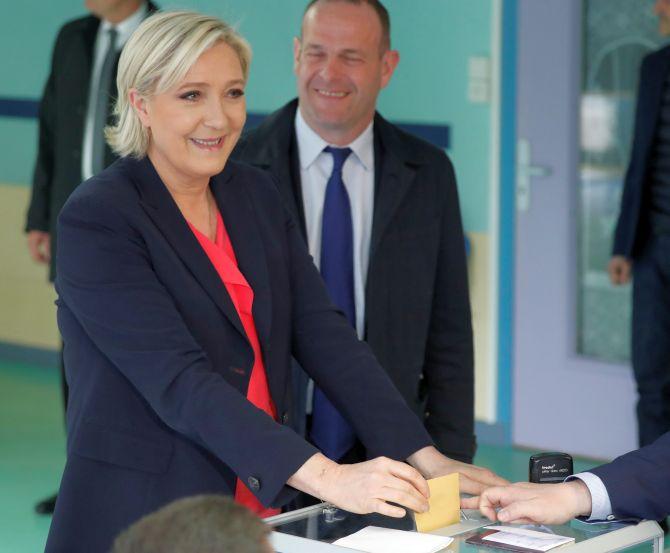 IMAGE: Marine Le Pen, French National Front political party candidate for French 2017 presidential election, casts her ballot at a polling station in Henin-Beaumont, France. Photograph:

Charles Platiau/Reuters
Macron, a 39-year-old former banker and economy minister running as an independent centrist, is economically liberal, socially progressive, globally minded and upbeat. Le Pen is a nation-first protectionist who wants to close France's borders and possibly leave the euro and the European Union.
IMAGE: People wait in line before the opening of a polling station for the second round of 2017 French presidential election at a polling station in Marseille. Photograph: Philippe Laurenson/Reuters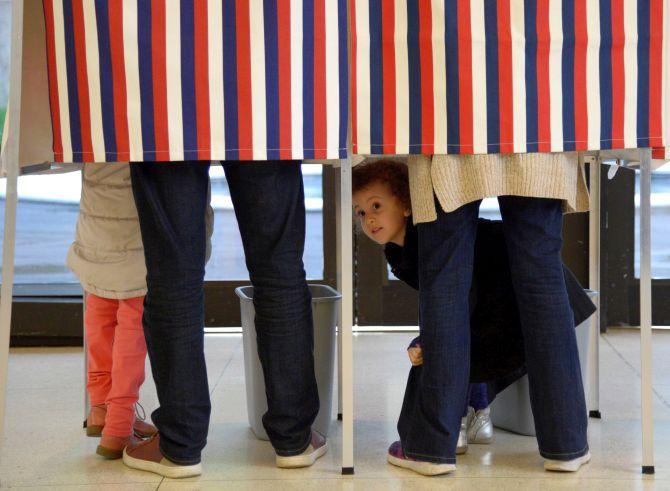 IMAGE: A child looks out from a voting booth as French citizens living in the United States cast their ballots. Photograph:

Mike Theiler/Reuters