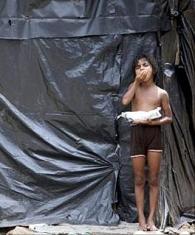 All eyes are on the Bharatiya Janata Party's National Executive that will be held in Goa over the weekend. Speculations are rife that Gujarat Chief Minister Narendra Modi may be made the party's campaign committee chief for the 2014 Lok Sabha elections.
In an interview to CNN-IBN, senior BJP leader Yashwant Sinha said that the National Executive is too large a body to discuss leadership issues.
Here is a transcript of the interview:

On whether leadership issue will be the focus of the BJP at the National Executive:
"The National Executive of the BJP is too large as a body to discuss leadership issues. The BJP has already made it very clear that these issues will be decided by the Parliamentary Board which is authorised to discuss and take a decision on these issues. The National Executive will discuss the economic situation, the political situation and some issues of foreign policy. Those are issues which will be discussed in the National Executive."

On who is going to be the BJP's leader for the 2014 election:
"I will not go into that question right now. As far as the leadership issue is concerned, most certainly, we should in good time decide who will lead us in the 2014 elections.

On whether the BJP will take the decision based on Modi being the most popular leader to lead the party:
I leave it to the Parliamentary Board at this stage

On the BJP putting up a united face:
"At any point of time, it is most essential that we put up a united front. If the impression has gone or gained grounds that it is not a united front, then we should try and correct that and move forward in a united fashion."

On the Food Security Bill:
The Food Security Bill is a disaster waiting to happen. It will open the floodgates of corruption and the BJP should take a firm view of that.