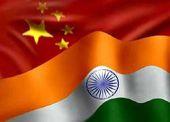 India should focus on bridging the "economic gap" with China rather than being concerned about the development of Chinese military and its increased defence spending, the official media in Beijing has said ahead of the 50th anniversary of the 1962 Sino-India war.
Some Indians "still worry" that sometime in the future, China, with increasing military power, may "retake the land that it recovered but later gave to India five decades ago," the Global Times said, referring to different write-ups in the Indian media on the eve of the anniversary of the war on October 20.
"China has witnessed great changes in its military power and its arms and equipment are apparently better than those of the Indian army, and China has increased its spending on border defence," it said, striking a jingoistic posture.


"The Sino-Indian gap actually lies in the economy. China's power stems from its reform and opening-up. Today China has become the second largest economy in the world," it said, skirting any reference to strong growth rates posted by India in recent years.
What deserves more attention from India is the "spillover effect of the Chinese economy, rather than the comparison of military power between the two countries," it said.

"Compared with military growth, the influence of economic development takes place in a much more indirect and implicit way," it said.
"East of India, changes are taking place. As soon as the vigour of Myanmar, which has embarked on the path of reform, is activated, the economic fever brought by prosperous development throughout East Asia will spread all the way to India's border," it said.
"India's military strength may help defend its border with China" but Beijing's "indirect" influence would continue to "press" New Delhi, the daily said.