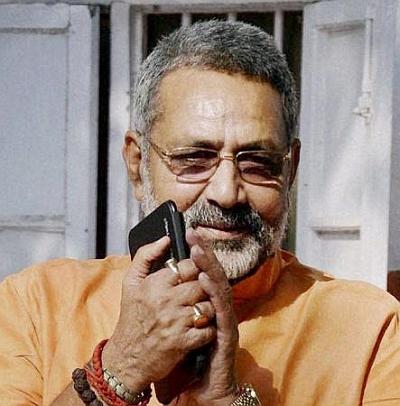 Union Minister of State Giriraj Singh has mouthed off fresh controversy with his sexist remarks aimed at late Prime Minister Rajiv Gandhi and current Congress president Sonia Gandhi.
"If Rajiv Gandhi would have married a Nigerian lady than a white-skinned girl, would Congress party have accepted her leadership?" Giriraj asked during a meeting in Bihar's Hajipur district.
This is not the first time the 62-year-old BJP MP from Nawada has triggered a row with his highly-volatile remarks.
Let's take a look at some earlier instances:
---
April 2014: "Those who oppose Modi should go to Pakistan"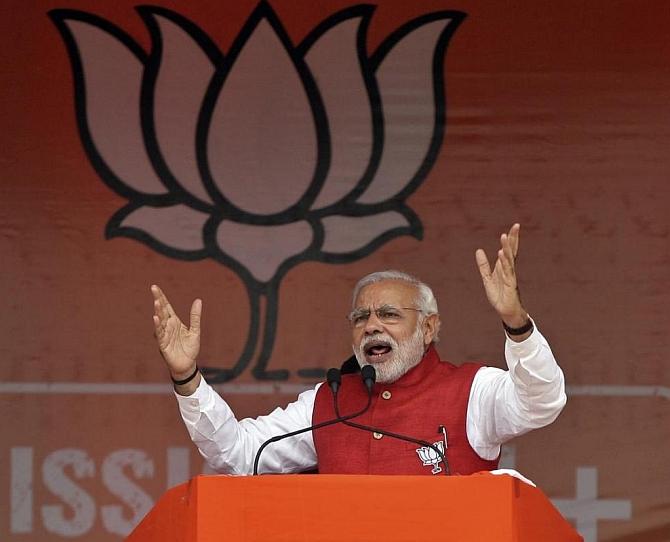 In April 2014, during the Lok Sabha election campaign, Giriraj was booked for saying that "those who oppose Narendra Modi should go to Pakistan."
Addressing a campaign rally in Jharkhand, he said: "Jo log Narendra Modi ko rokna chahte hain, woh pakistan dekh rahein hai. Aane wale dinon mein in logon ke liye jagah hindustan mein nahi, Jharkhand mein nahi, balki Pakistan mein hoga. (Those opposing Narendra Modi are looking at Pakistan, and such people will have a place in Pakistan and not in India)."
The remarks embarrassed the BJP at a time it was seen to be prepping for power after 10 years.
---
May 2014: "Why all terrorists belong to one community?"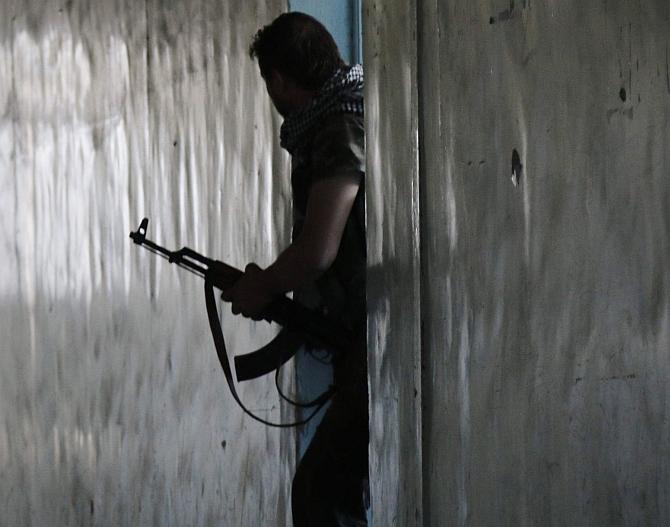 In May 2014, Giriraj questioned why "all terrorists belonged to one community."
Addressing a seminar, he stated: "Isn't it true that all people caught in terrorist activities belong to one community? I am not trying to blame any one particular community. Why are all so-called secular parties silent on this?"
---
September 2014: Hail 'Love Jihad'
In September 2014 when the BJP won only three of the 11 assembly seats which went to polls in Uttar Pradesh, voices within the party shifted the blame to the over-hyping of the 'Love Jihad' issue and provocative speeches made by Yogi Adityanath.
However, Giriraj felt otherwise. He tweeted: "Yoginath-ji (Yogi Adityanath) alone can't be responsible for Uttar Pradesh debacle. Many go down in other states by changing stance and allegedly chanting 'secular, secular'. We are bleeding to get secular tag, our job to make people aware of social threat and 'love jihad' is one of them, winning or losing is secondary."
(For those who don't know about 'Love Jihad', it is a term used by right-wingers for Muslim youth marrying Hindu girls with the intention of converting them to Islam)
---
November 2014: "Dehati aurat"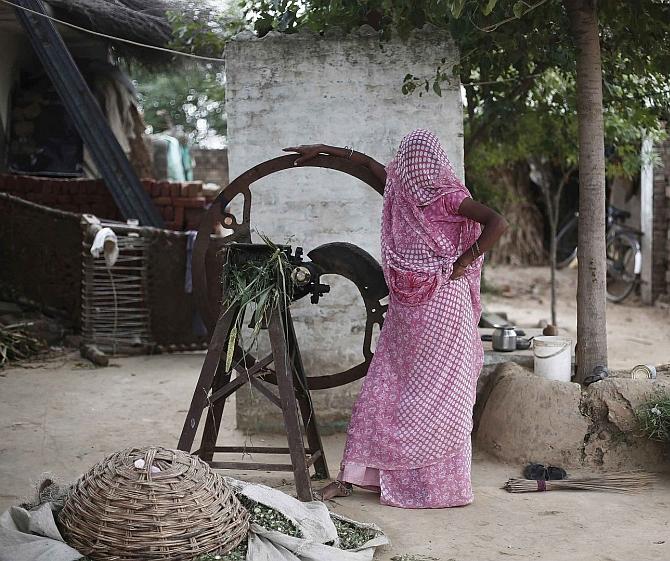 In November 2014, rural women were up in arms against Giriraj for stating that Chief Minister Nitish Kumar was quarrelling with Narendra Modi like a dehati aurat (rural woman).
"He is behaving like a dehati aurat (rural woman) and quarrelling with Narendra Modi out of jealousy," Singh told media persons.
---
December 2014: "Peshawar's friendly match"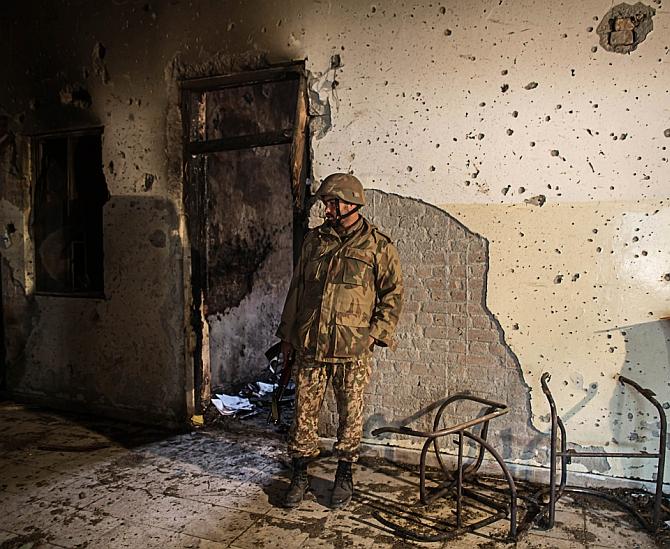 Giriraj's rants even went beyond India's borders.
When the world was mourning the bloody Peshawar school attack, he chose to add insult to injury when declared on social networking site Twitter: "Whatever is happening in Pakistan is called friendly fight."
The minister was quick to delete the controversial tweet. However, people who saved the deleted tweet are sharing it on Twitter. He later tweeted condemning the attack.