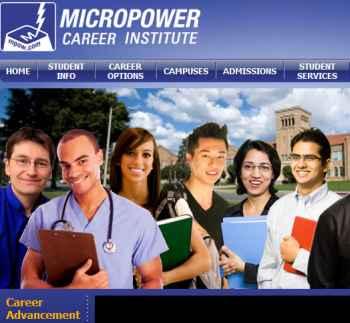 Each of the defendants was associated with the Micropower Career Institute, a for-profit school with five campuses in New York and New Jersey, or the Institute for Health Education, a for-profit school located in New Jersey. Suman Guha Mozumder reports.
Five Indian Americans were charged in Manhattan federal court on Thursday for their alleged participation in student visa and financial fraud schemes, Preet Bharara, United States Attorney for the Southern District of New York, announced.
Suresh Hirandaney, also known as Sam Hiranandaney, Lalit Chabria, 54, Anita Chabria, 49, Seema Shah, 41 and Samir Hirandaney, 27, were arrested and presented before US Magistrate Judge Gabriel W Gorenstein in Manhattan federal court on Thursday.
Each of the defendants was associated with the Micropower Career Institute, a for-profit school with five campuses in New York and New Jersey, or the Institute for Health Education, a for-profit school located in New Jersey.
Bharara said that through their for-profit schools, the defendants defrauded the government and exploited their students and for their personal financial gain, the defendants allegedly made false certifications about the schools' compliance with visa and financial aid regulations. But in fact, he said, they were not in compliance.
The five were indicted for 'fabricating and manipulating documents' in student financial aid files at MCI to hide MCI's widespread non-compliance with ED regulations.
The Department of Education Office of Inspector General's Eastern Regional Office provides financial aid to eligible low-income post-high school students to assist them in affording higher education.
MCI allegedly did not comply with federal laws and regulations governing the administration of such financial aid. When ED reviewed MCI's administration of financial aid in 2011, rather than admitting its non-compliance, the defendants instead 'fixed' student files by altering documents in the files, or in some cases creating entirely fabricated documents. The five defendants did the manipulation so the ED would not terminate MCI's eligibility for financial aid funds.
ICE HSI Special Agent-in-Charge James T Hayes, Jr., said that the defendants arrested allegedly orchestrated a wide-ranging fraud scheme, including falsification of student and financial aid files and failure to report to the government students who were non-compliant with the terms of their student visas and that it victimised American taxpayers.
HSI leads the Document Benefit Task Force to protect the interests of legitimate educational institutions seeking to enrich US culture through the education of foreign students and to close vulnerabilities in the visa approval and school certification processes.
The five Indian American defendants failed to report to immigration authorities that foreign citizens were not attending classes at MCI and IHE as required under the law.
Foreign citizens are granted F-1 student visas to remain in the United States as long as they are pursuing full courses of study at approved schools. If a student fails to attend classes as required, the school is required to inform immigration authorities, so that the authorities may terminate that student's visa.
The defendants represented to immigration authorities that MCI and IHE were legitimate institutes of higher learning where foreign students carried full course loads.
"In reality, the majority of foreign students at MCI and IHE did not attend the required number of classes. Rather than reporting this to authorities, the defendants 'remained silent' and continued to collect approximately $10,000 in annual tuition from each of these students," according to a DA's office announcement.
The DA's office did not mention how much money the two companies collected through alleged fraud, nor the number of students at the institutions. The case has been under scanner of law enforcement authorities since 2011, including that of ICE, HSI, and DSS.
Diplomatic Security Service Special Agent-in-Charge David J Schnorbus said in a statement that the United States Department of State supports international education and welcomes foreign students.
"In situations where foreign students do not fulfill their responsibilities of properly maintaining their non-immigrant status or purposefully ignore their visa status regulations, and school owners place financial greed above education by exploiting the student exchange and visitor visa system, our national security becomes compromised."
If convicted, the maximum sentence for the defendants would vary between five to 20 years in prison, depending on the nature and gravity of his or her alleged crime which will be decided by the court.
Image: A video grab of the Micropower Career Institute website