The cyclonic depression may have crossed the Tamil Nadu coast on Thursday evening, but the state continues to be battered by heavy rains.
The India meteorological department on Friday said the state will witness light to moderate rainfall in most places with heavy rainfall at isolated places during the next 24 hours. Chennai continues to struggle, with normalcy expected to return in a couple of days only.
With incessant rains continuing in several parts of the state on Friday, a flood warning has been issued in various districts, including in Madurai where the water level in the Vaigai dam has reached 69 feet against the full reservoir capacity of 71 feet.
The Central Water Commission said the Kallar river at its observation site in Poyyapakkam in Ranipet district and Araniar river at its observation site in Puduvayal in Tiruvallur district were flowing above the 'highest flood' level.
The IMD said, "The depression over north coastal Tamil Nadu has weakened into a well-marked low-pressure area and the associated cyclonic circulation extends up to 5.8 km above mean sea level. Under its influence, Light to moderate rainfall at most places with heavy rainfall at isolated places very likely over Tamil Nadu, Puducherry, coastal Andhra Pradesh, Rayalaseema south interior Karnataka and Kerala during next 24 hours."
To tackle emergencies arising from the downpour, 11 teams of the National Disaster Response Force have been deployed in Tamil Nadu. Five teams of the NDRF have been deployed in Andhra Pradesh as well, and two teams in Puducherry, which have also been battered by heavy rains.
Till Thursday, 14 people are reported to have died across Tamil Nadu in the heavy rains.
Please click on the images below for a better look.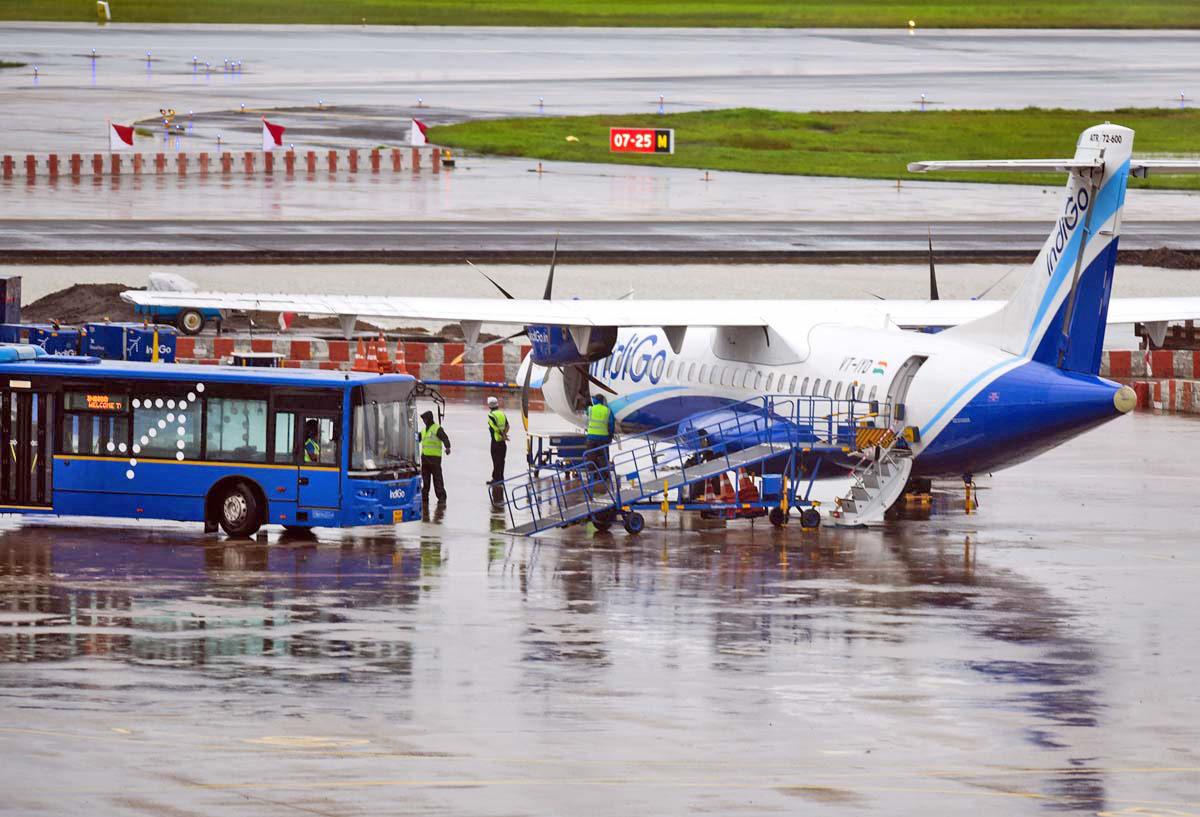 IMAGE: An aeroplane stands parked in Chennai airport, November 11, 2021. Like the rest of the city the airport too was water-logged, and had to suspend arrivals for a few hours on Thursday. Photograph: PTI Photo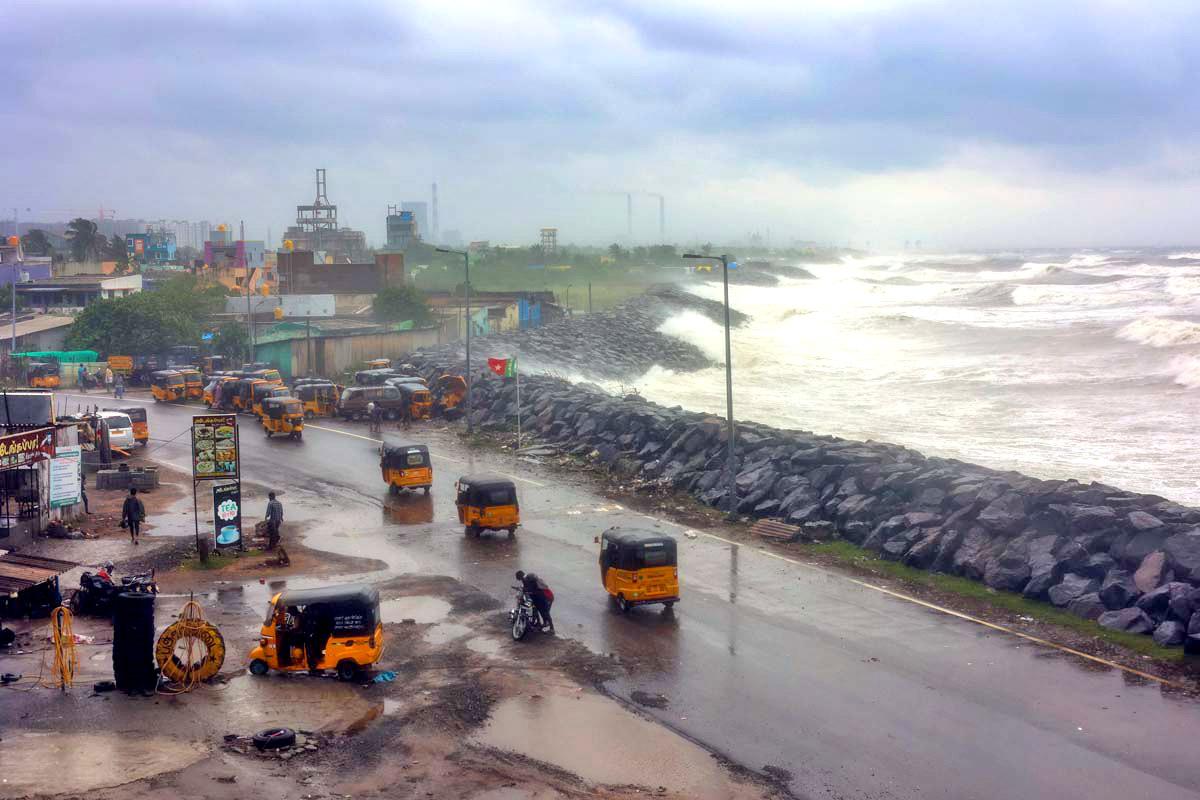 IMAGE: A coastal part of Chennai being battered by heavy rains. Photograph: PTI Photo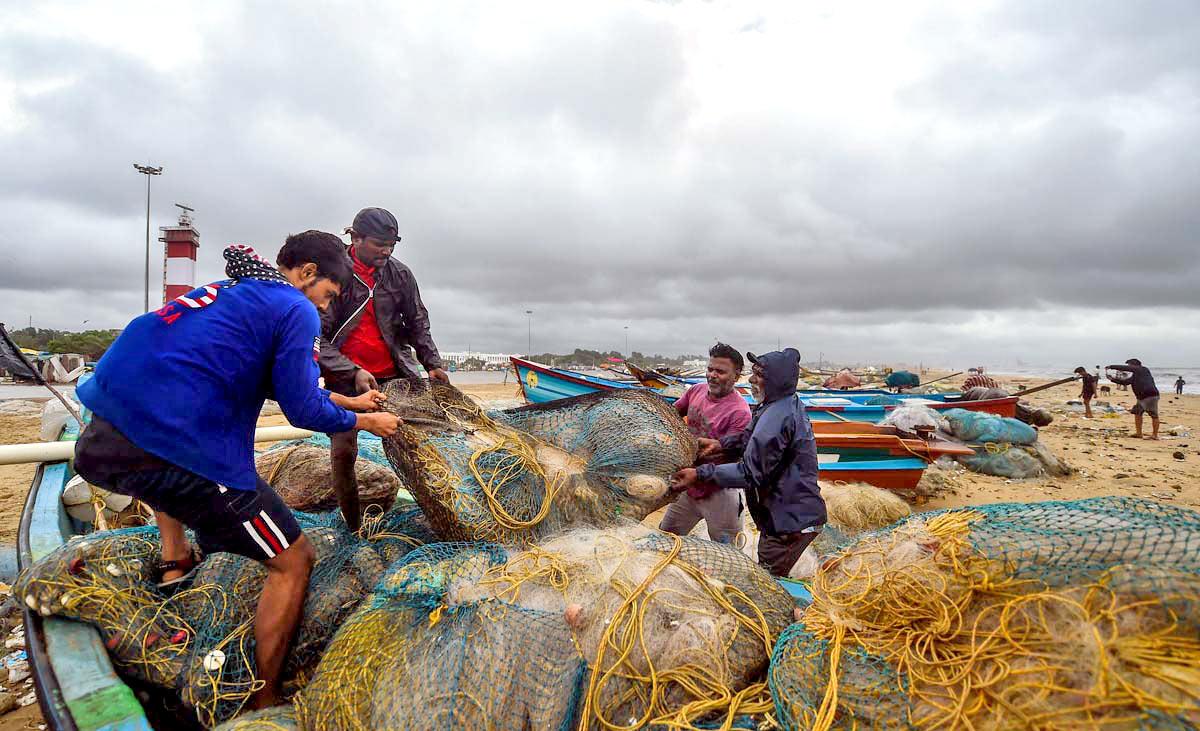 IMAGE: Fishermen move their boats and nets to a safer place as waves measuring about two to three metres hit the coast of Chennai following a depression in the Bay of Bengal. Photograph: R Senthil Kumar/PTI Photo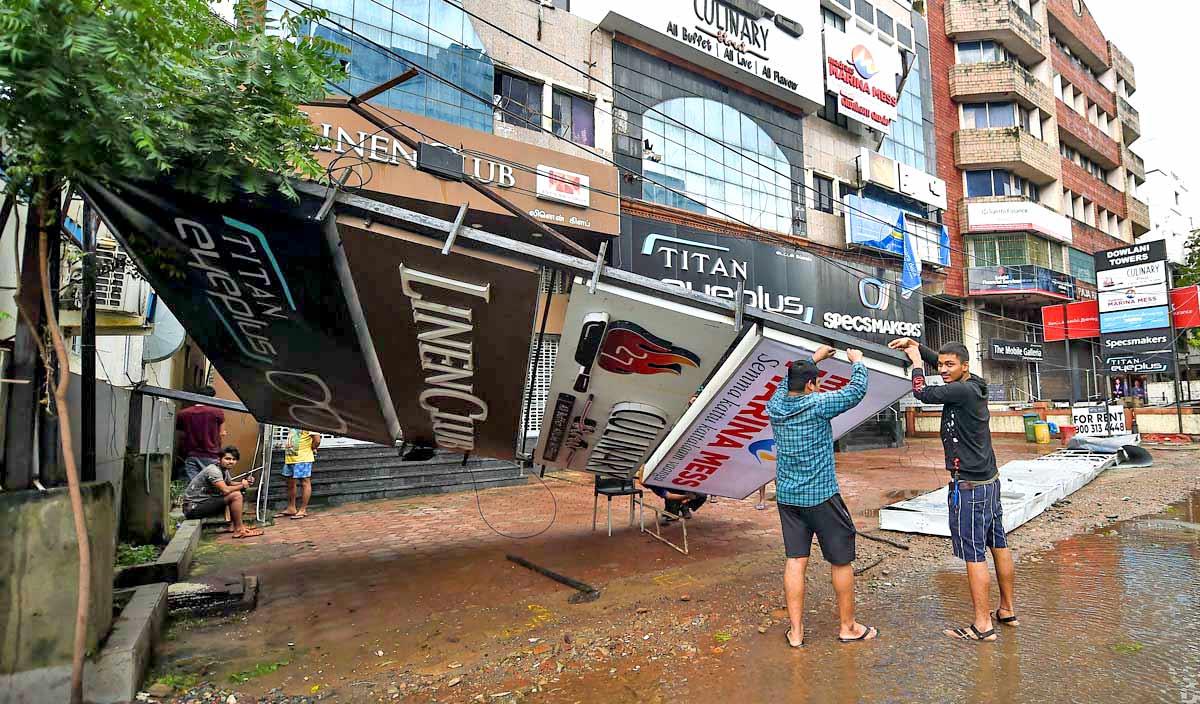 IMAGE: Volunteers remove a hoarding that fell down due to strong winds. Photograph: R Senthil Kumar/PTI Photo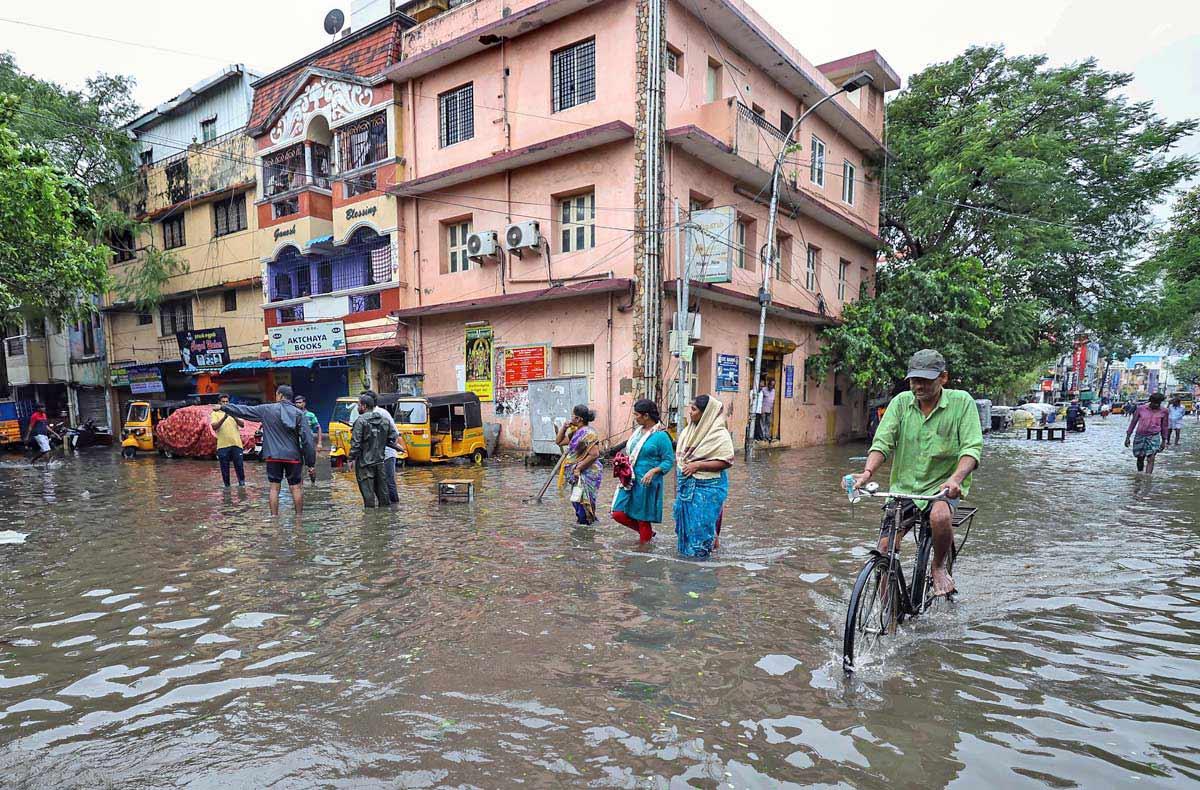 IMAGE: Most streets in Chennai were water-logged and people had a harrowing time getting to their destinations. Photograph: PTI Photo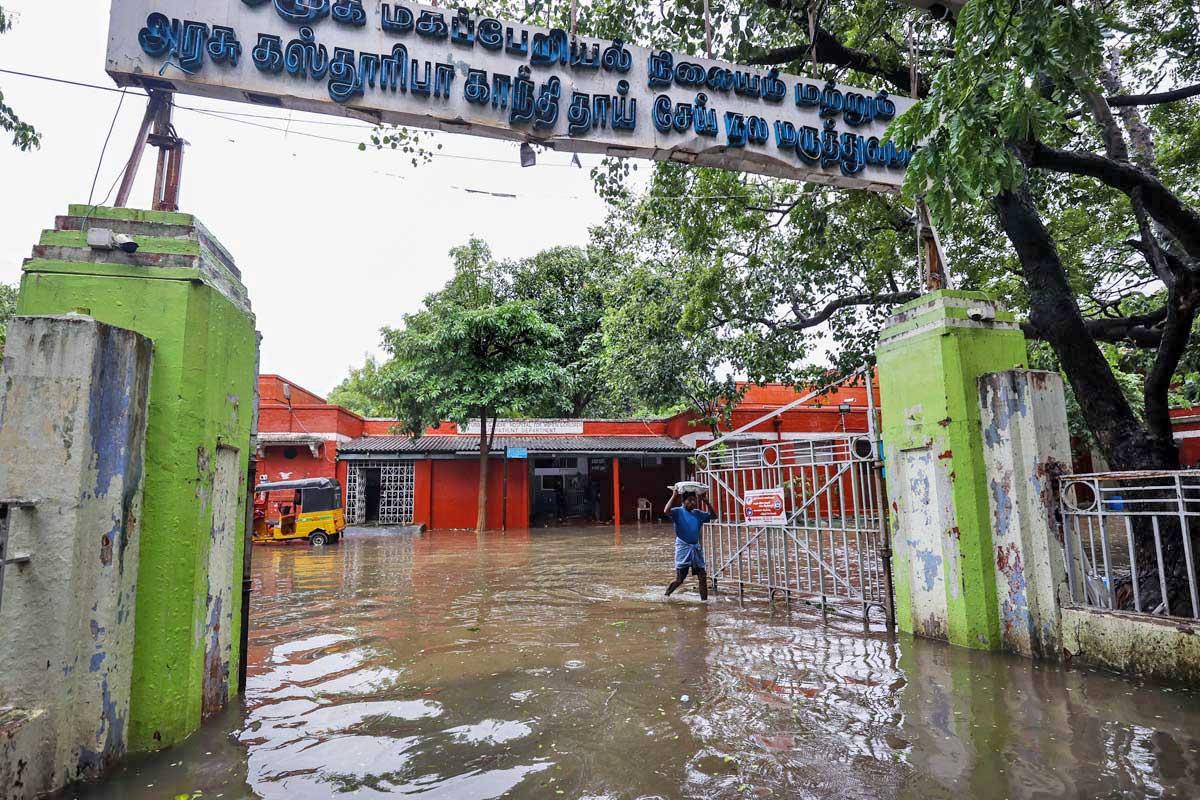 IMAGE: The government-run Kasturba Gandhi Hospital was also water-logged but it continued to run its operations. Photograph: PTI Photo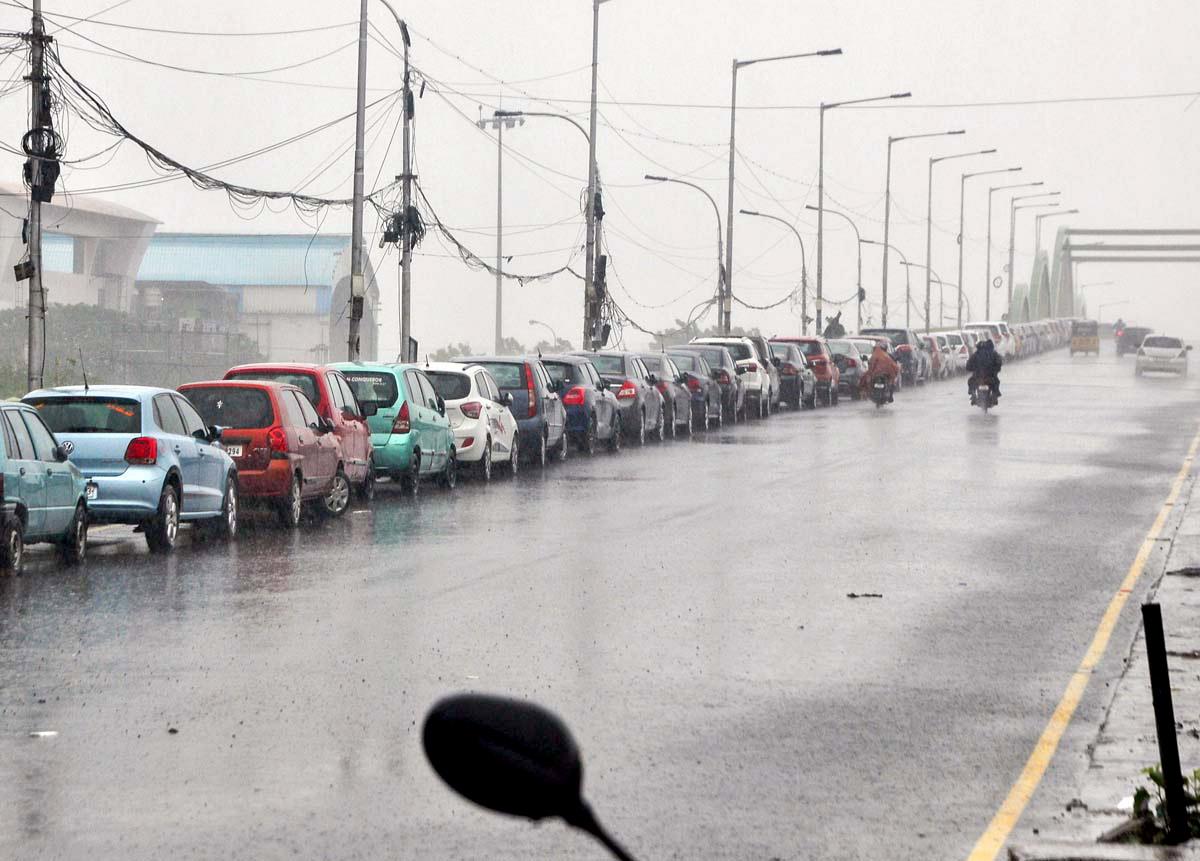 IMAGE: Many people chose to park their vehicles on a bridge to prevent them being submerged in the rains. Photograph: PTI Photo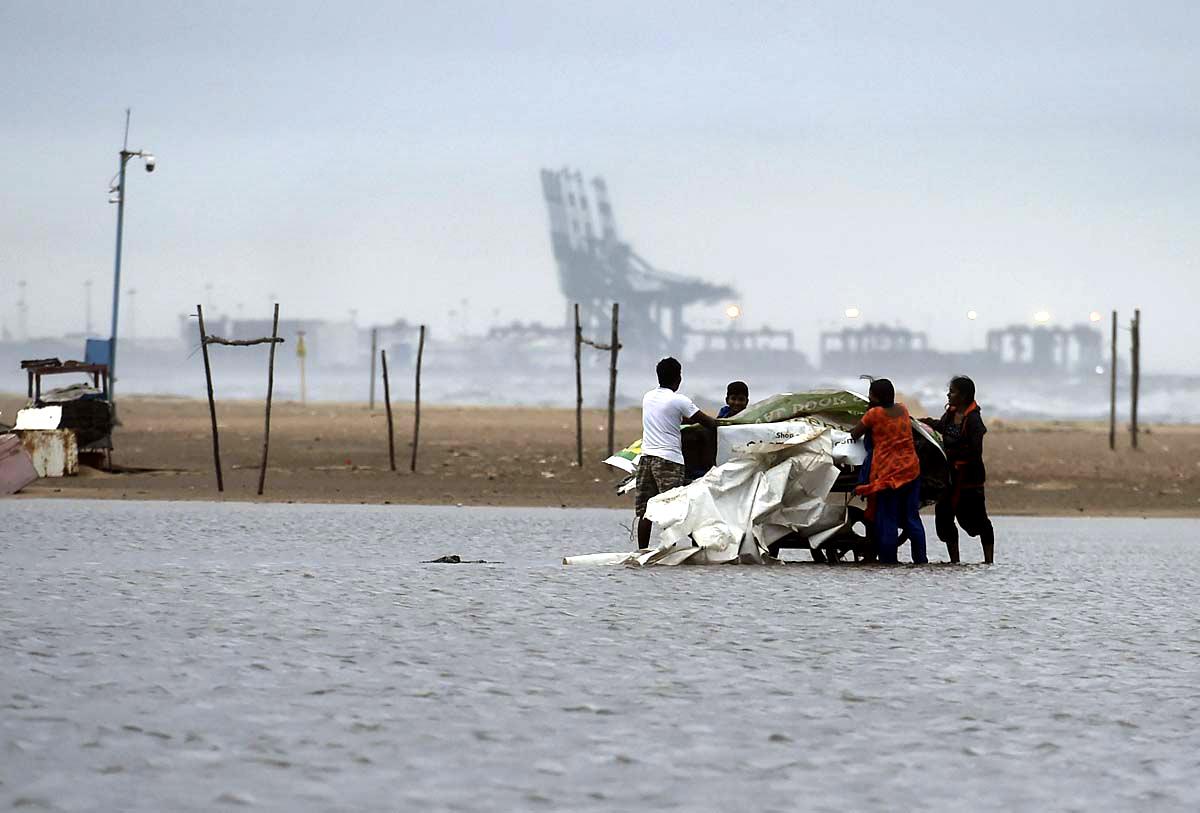 IMAGE: Fishermen moving their belongings to a safer place at Marina beach. Photograph: R Senthil Kumar/PTI Photo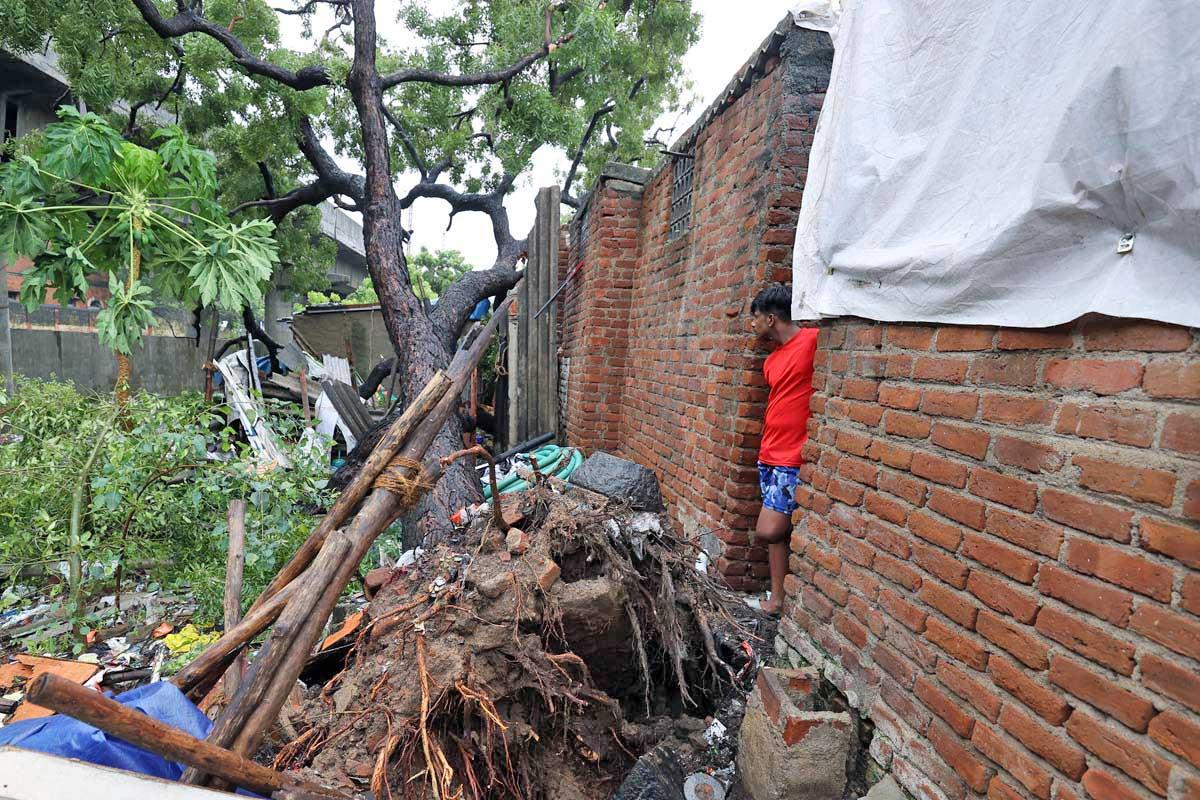 IMAGE: Some 160 fallen trees have been cleared in Chennai till Thursday. Photograph: PTI Photo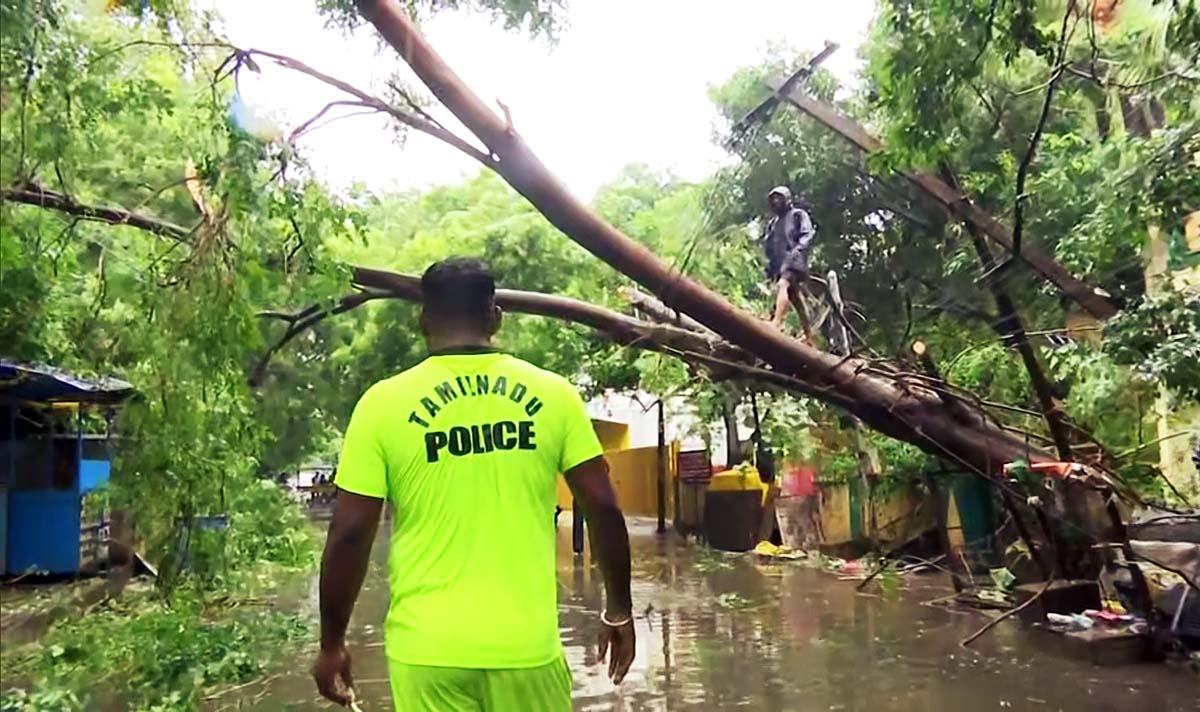 IMAGE: A State Disaster Response Force team clears uprooted trees at Kodambakkam. Photograph: ANI Photo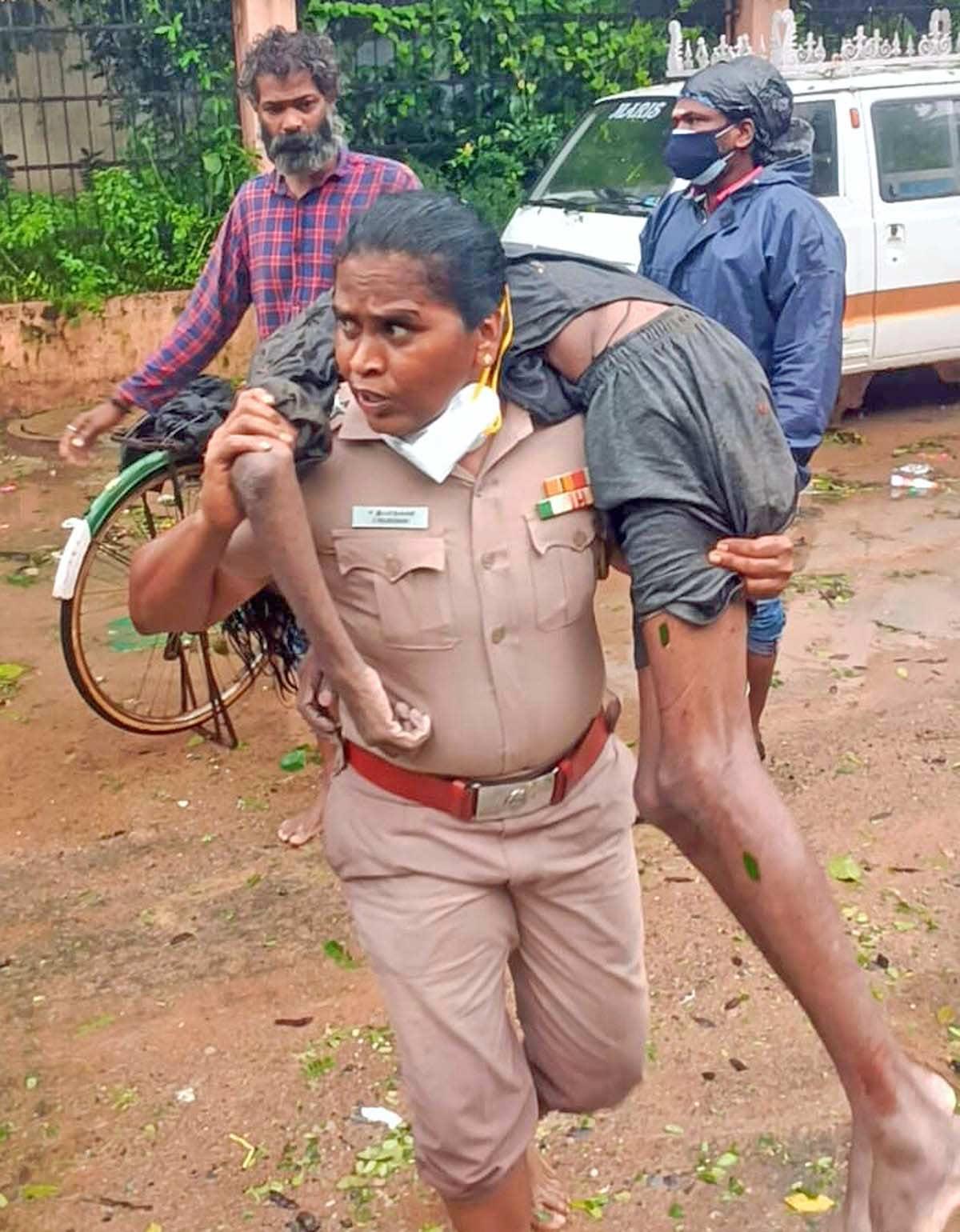 IMAGE: Inspector Rajeshwari of the TP Chatram police station carries an unconscious man on her shoulders to an autorickshaw in a bid to rush him to hospital. Chief Minister MK Stalin has felicitated Rajeshwari for her prompt and selfless work. Photograph: ANI Photo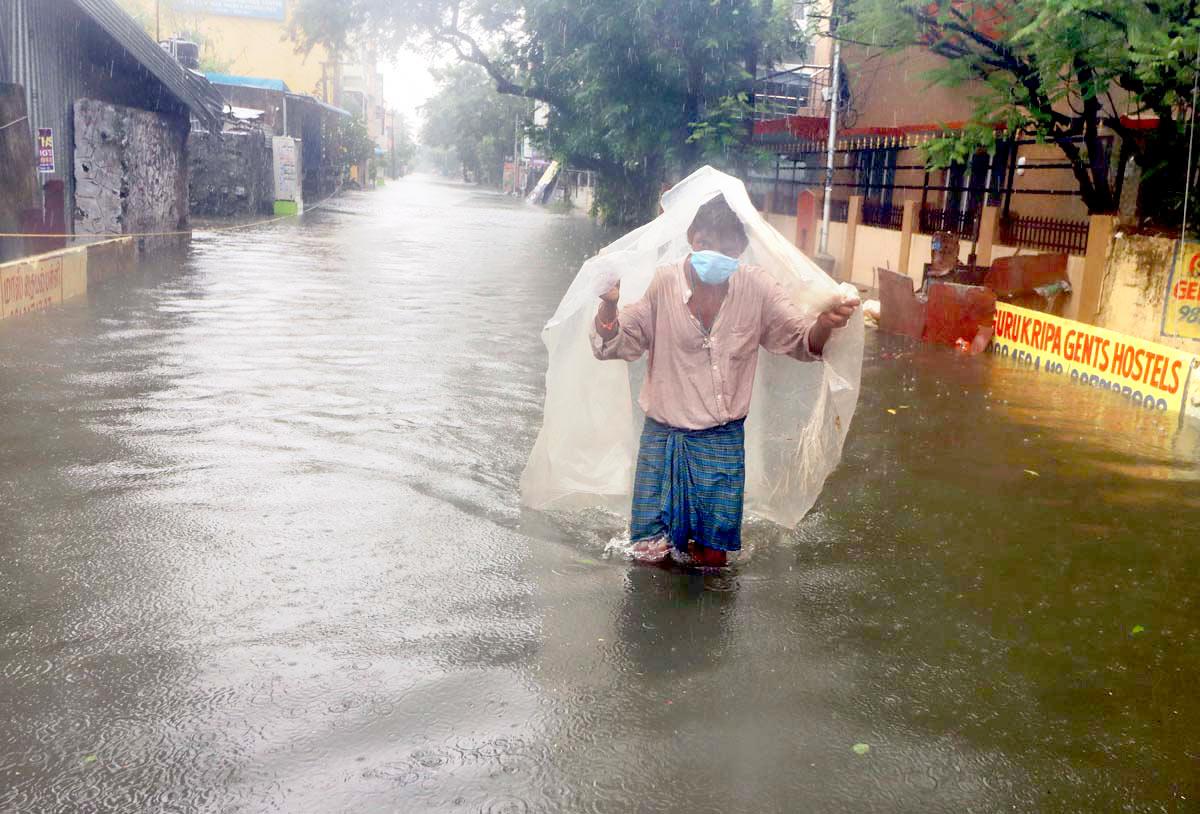 IMAGE: Many residents had to risk their lives wading through waterlogged streets. Photograph: ANI Photo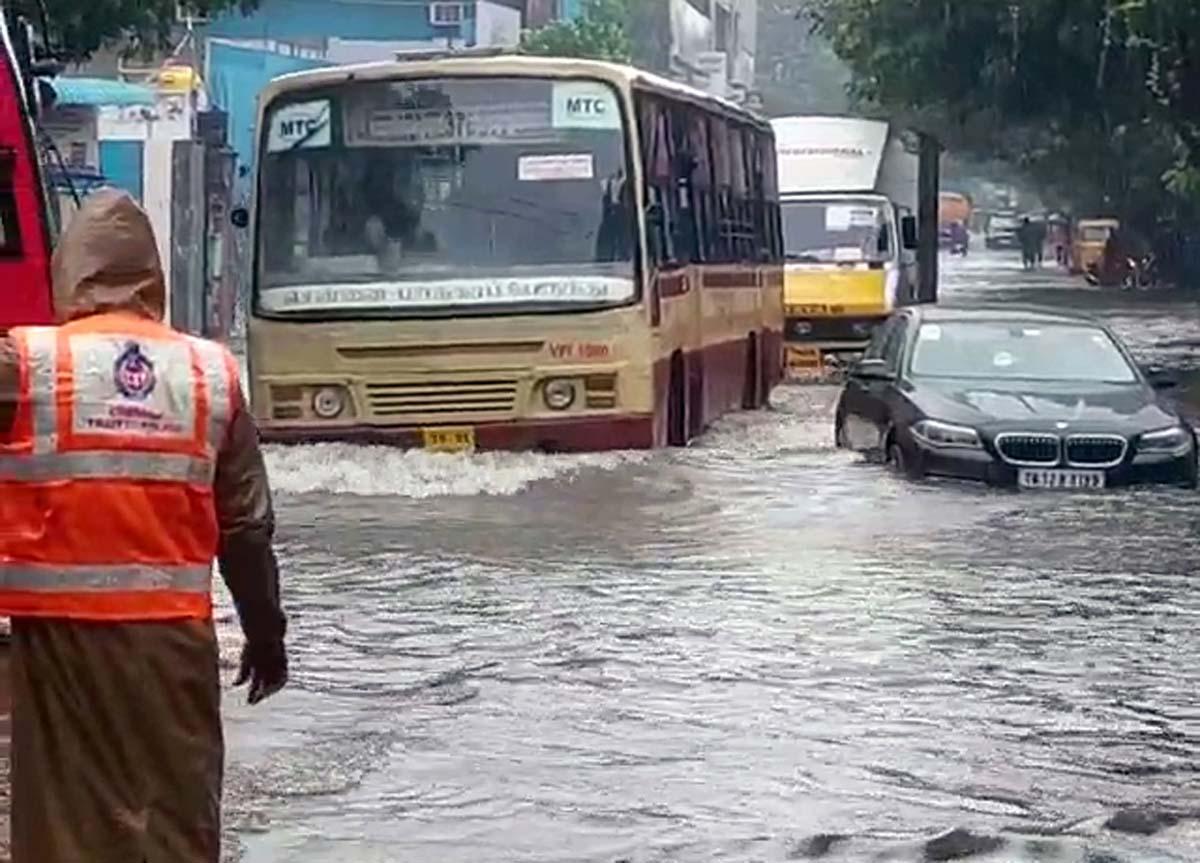 IMAGE: The Madras Transport Corporation continued to ply its buses, bringing relief to many. Photograph: PTI Photo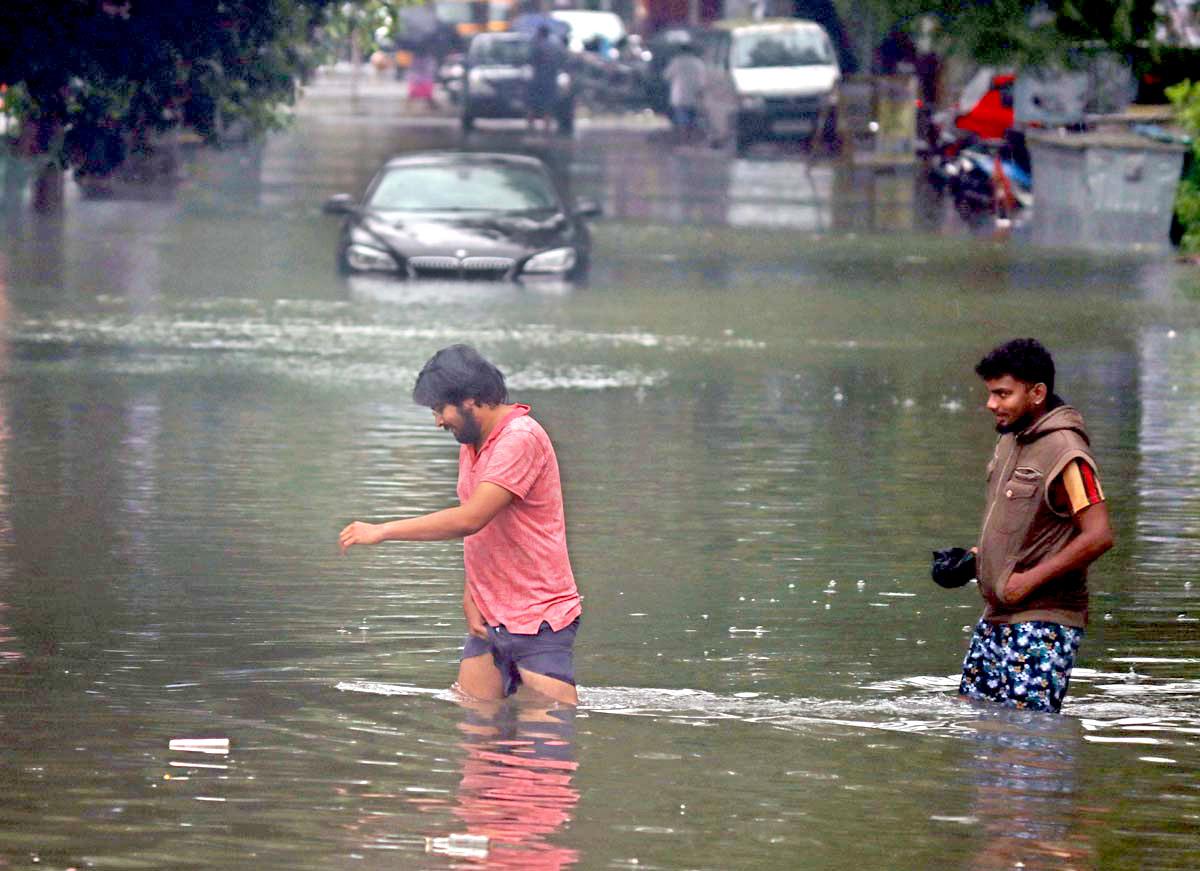 IMAGE: The fear of open manholes was an ever-present danger. Photograph: PTI Photo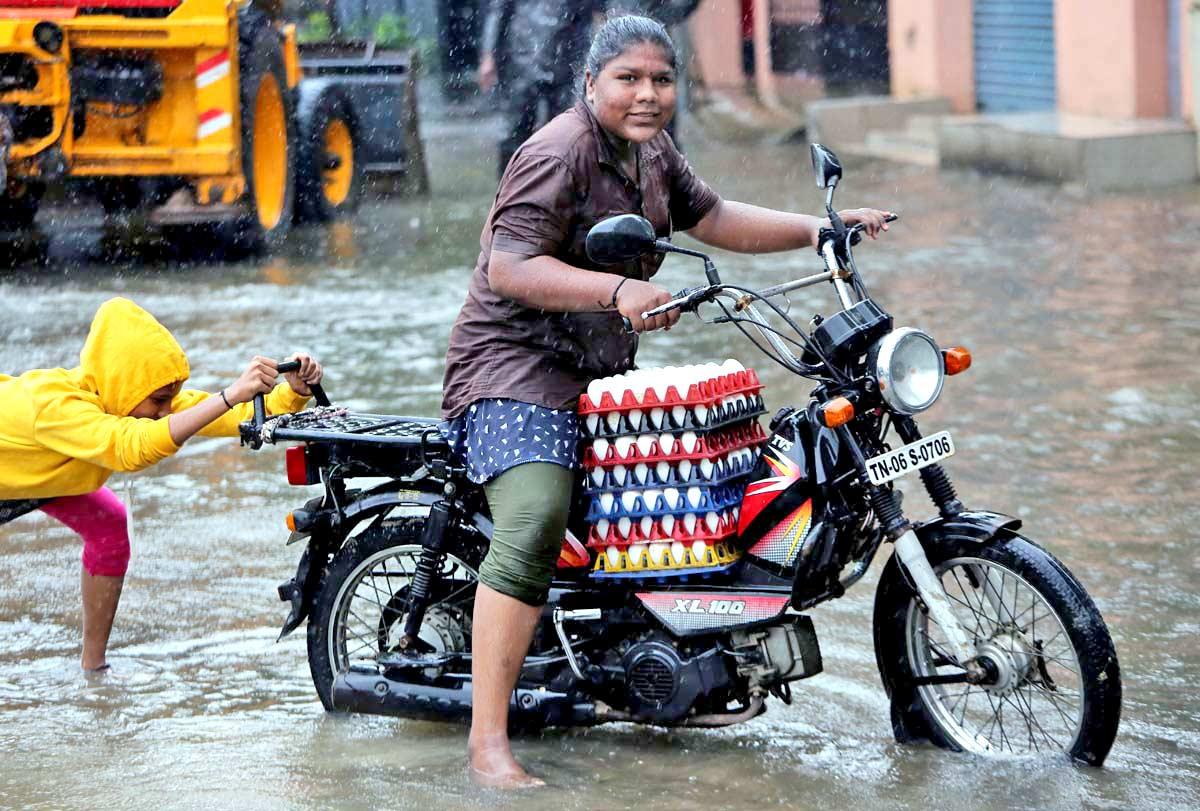 IMAGE: With shops shut, or inaccessible in the rains, families struggled to stock up on food items. Photograph: P Ravikumar/Reuters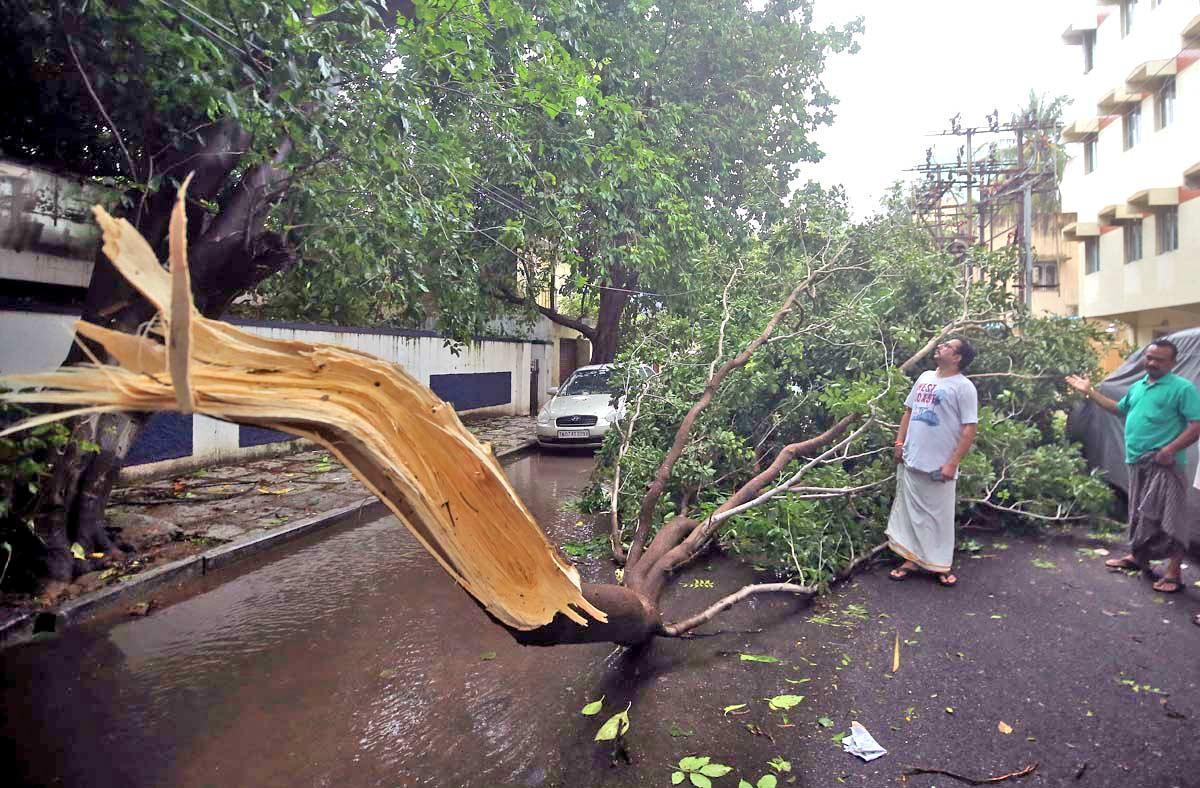 IMAGE: Tree collapse was reported from across the city. Photograph: P Ravikumar/Reuters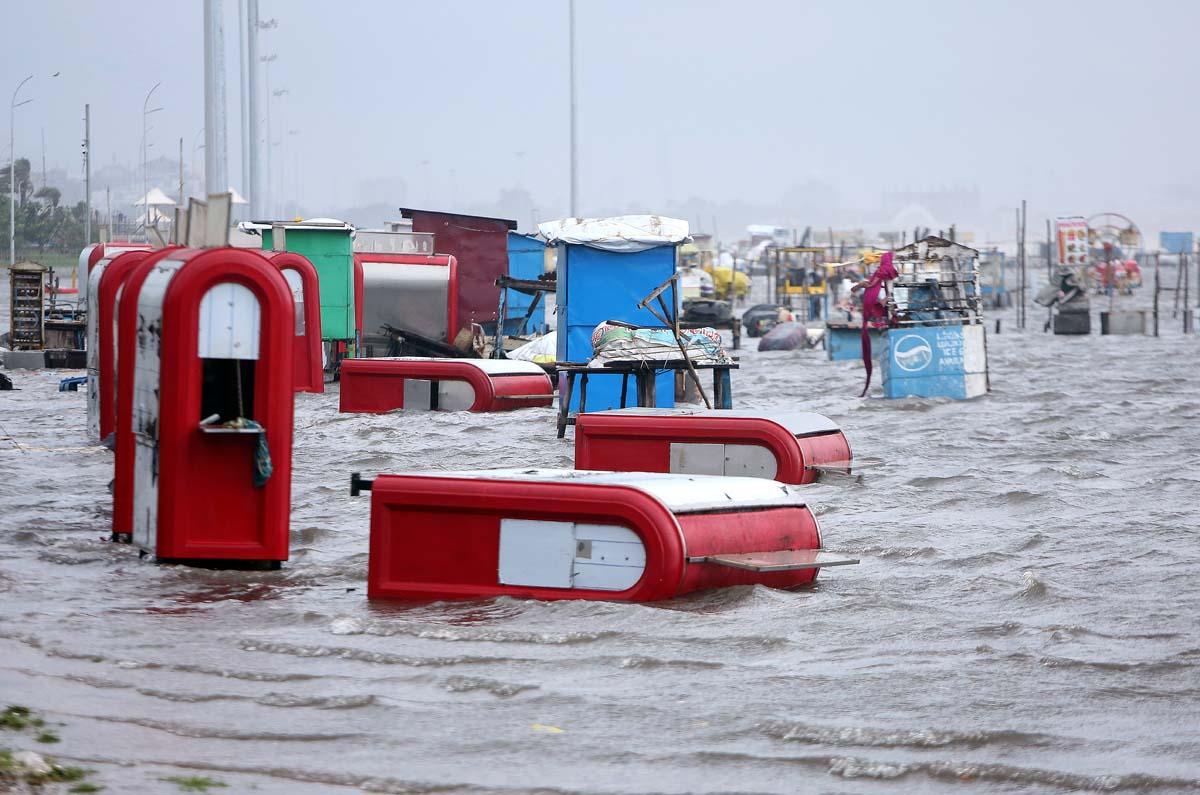 IMAGE: Once they were kiosks selling a myriad things on Marina beach, till the heavy rains swept them away. Photograph: P Ravikumar/Reuters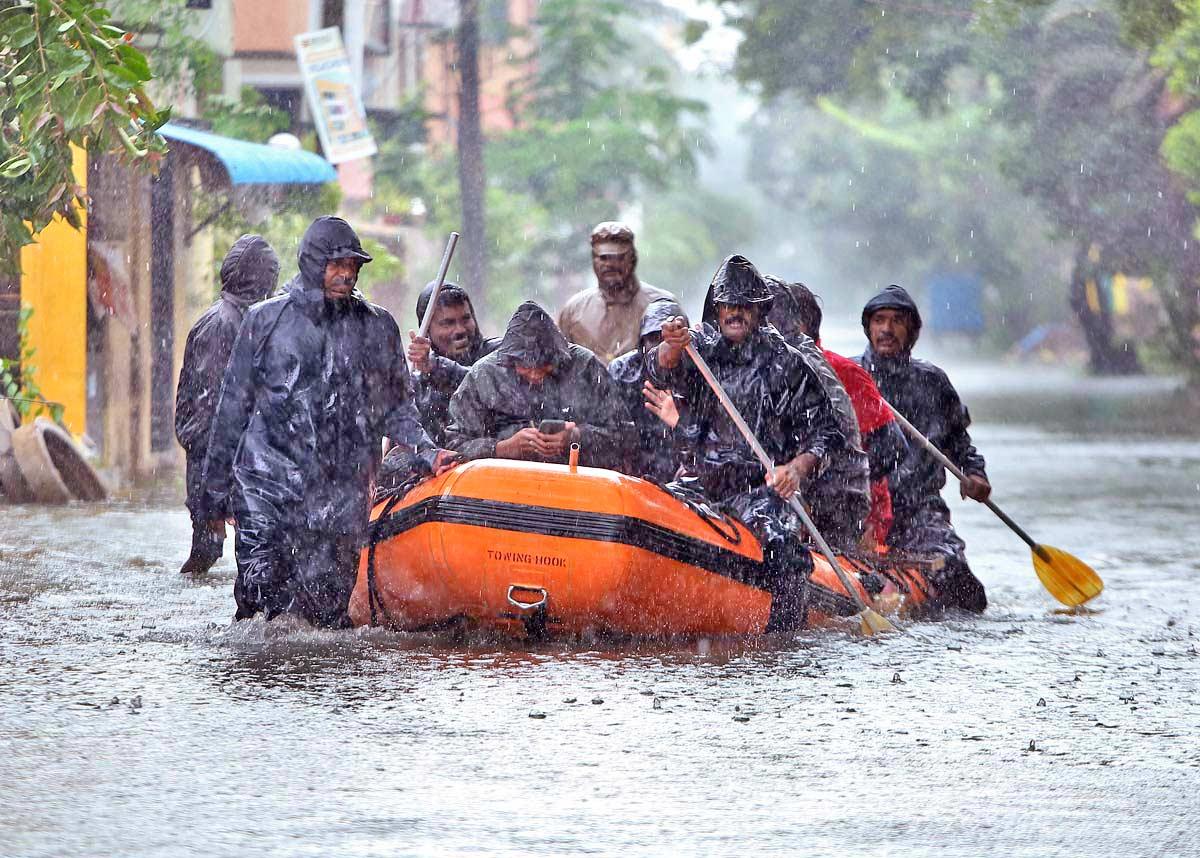 IMAGE: Members of the Fire and Rescue Services paddle through a water-logged road to reach those in trouble. Photograph: P Ravikumar/Reuters
Photographs curated by Manisha Kotan/Rediff.com
Feature Presentation: Aslam Hunani/ Rediff.com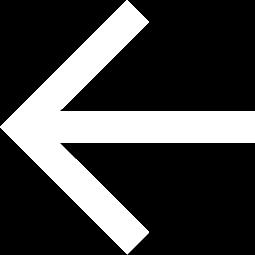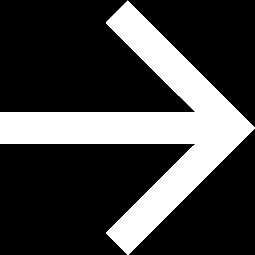 X