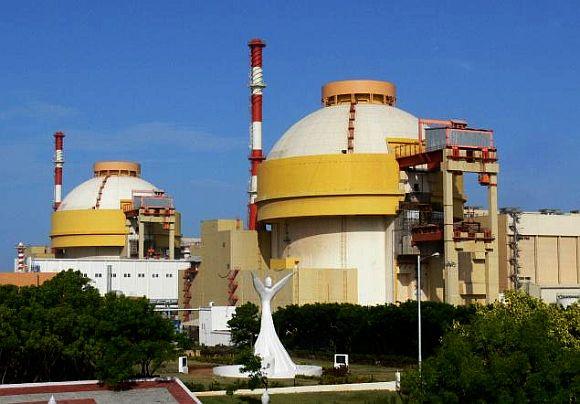 The much-delayed Kudankulam nuclear power project is expected to be commissioned by the end of this month, the government on Wednesday told the Lok Sabha.
"The Unit-1 is likely to be commissioned by the end of December 2012," Minister of State in the Prime Minister's Office V Narayanasamy said in a written reply.
He said the fuel has been loaded in Unit-1 and it has been made ready for approach to first criticality or the start of the nuclear fission chain reaction. "The process of criticality in Unit-1 would start after the stage-wise clearance from the Atomic Energy Regulatory Board," he said.
The AERB had given its nod to the Nuclear Power Corporation of India Limited to load 163 bundles of enriched uranium fuel in the first reactor on September 18.
This was done after the NPCIL complied with all the conditions laid down by AERB in its August 10 sanction order. The fuel loading process was completed on October 2.
NPCIL is setting up two 1,000 MW VVER reactors at Kudankulam in Tamil Nadu's Tirunelveli district with Russian collaboration. The nuclear power project is an outcome of an inter-governmental agreement between India and the erstwhile Soviet Union in 1988. However, the construction began only in 2001.
© Copyright 2022 PTI. All rights reserved. Republication or redistribution of PTI content, including by framing or similar means, is expressly prohibited without the prior written consent.