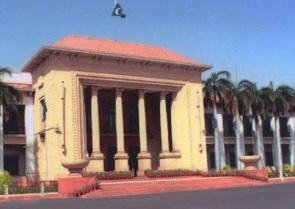 For the first time in 16 years, a Hindu has entered Pakistan's Punjab Assembly as a lawmaker, less than a fortnight after the first ever Sikh became a member of the House since the country's creation in 1947.
Kanji Ram is only the second Hindu to be part of the provincial assembly after Seth Bharta Ram, who was elected a lawmaker in 1997.
Ram and Sikh representative Sardar Ramesh Singh Arora were both nominated by the Pakistan Muslim League-N to seats in the Punjab Assembly reserved for non-Muslims.
Ram hails from Sadiqabad in Rahim Yar Khan district, located 450 km from Lahore, while Arora belongs to Narowal, a border district located 80 km from Lahore.
Arora took oath during the first session of the assembly on June 1 while Ram will take oath on June 17 when the House meets for the second time for the budget session. A sizeable number of Hindus live in Rahim Yar Khan and Ram believes his elevation, as a legislator will help in addressing the problems faced by his community. He called for easing the visa regime with neighbouring India.
Pakistan's Hindus favour good relations with all neighbouring countries, especially India, as it is an important country in the region, he said.
Ram said he was also in favour of easy travel between the two countries, especially for trade and religious rituals. Ram also expressed concern about forced marriages and conversion of members of the minority Hindu community, especially women, to Islam.
"Hindus also face problems in registering their marriages as there is no law to document our marriages, which creates several problems," he said. He said he believed the Punjab assembly would be the best forum to raise such issues.
Both Arora and Ram are very excited at becoming legislators. "It's a great honour for me and my community," Ram said.
The Punjab assembly has eight reserved seats for non-Muslims that are distributed among political parties according to their performance in elections. Due to the huge mandate secured by the PML-N in Punjab in last month's landmark general elections, it was allocated seven of the eight reserved seats.