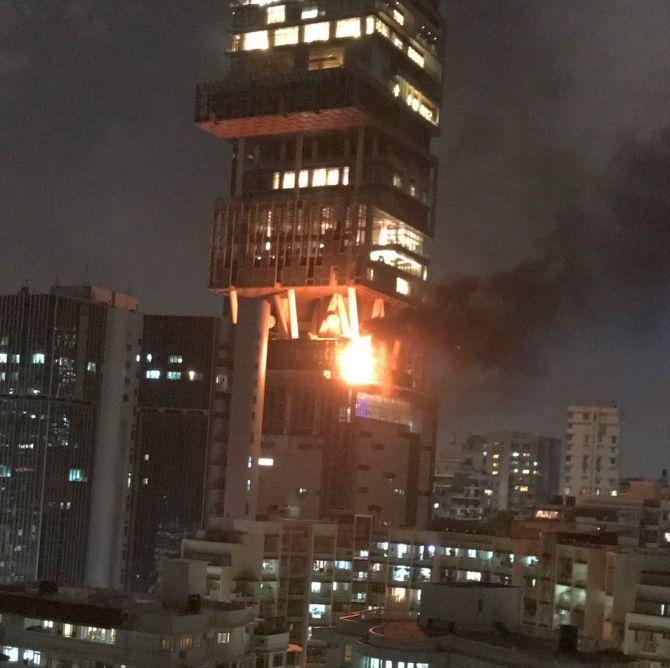 A fire broke out in industrialist Mukesh Ambani's Antilia building, one of the most expensive residential properties in the world, on Monday, police and civic officials said.
"The blaze erupted on the ninth floor and was extinguished within a few minutes. There was no major loss of property," a senior civic official said.
"We got a call at 9:04 pm and fire brigade personnel reached the spot at 9:13 pm on the Altamont Road," said Mahesh Narvekar, Chief Officer, Disaster Management Cell of the Municipal Corporation of Greater Mumbai.
He said the fire was confined to 4G antenna on the ninth floor.
The police and fire brigade were at the spot and the situation was under control.
A Reliance spokesperson also said that the fire was in the garden area and was extinguished.