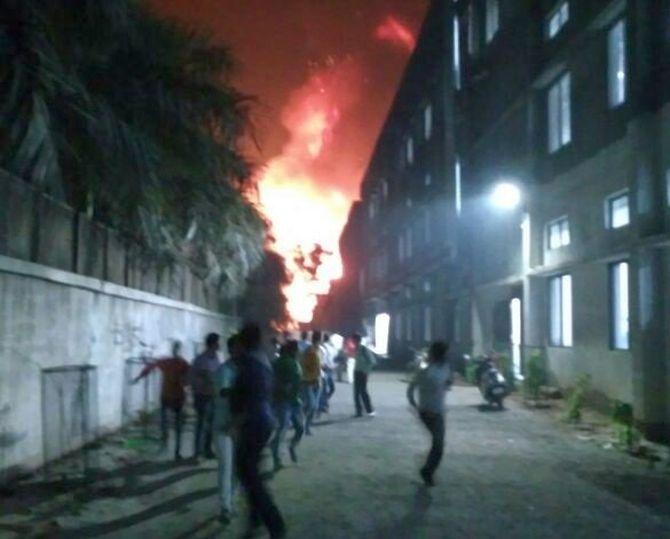 Three people have died and another few have been injured after a major fire broke out owing to an explosion inside a boiler at a chemicals company in Maharashtra's Boisar-Tarapur industrial estate in Palghar district around midnight, police said.
The blaze started after a massive explosion inside a boiler at a company named Ramedeo chemicals around 11.40 pm, an official said.
The impact of the boiler blast was felt in the villages in an eight-kilometre vicinity.
There is a fire after boiler blast in the Boisar industrial estate. Our team has reached the spot with fire brigade, said Manjunath Singe, Superintendent of Police, Palghar.
The fire has spread to another companies adjacent to the company, he said.
There are chemical drums inside these companies, due to which the fire is spreading, he said.
Fire tenders were rushed to the spot and fire fighting operation is on, another official said.
Photograph: ANI/Twitter