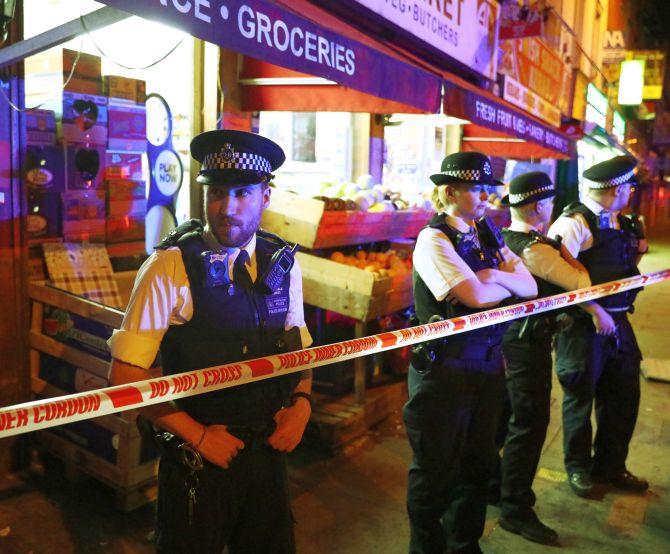 A 47-year-old man held on the scene of an attack on Muslim worshippers outside a mosque in north London was on Friday charged with terrorism offences.
Darren Osborne was charged with terrorism-related murder and attempted murder after he was arrested in the early hours of Monday for driving a van into pedestrians near Finsbury Park mosque, resulting in the death of one man.
At least 11 people were injured in the incident.
The attacker is believed to have acted alone rather than as part of a group when he drove towards the Muslim Welfare House, near Finsbury Park Mosque on Seven Sisters Road in north London on June 19.
A 51-year-old man of Bangladeshi origin, Makram Ali, who was receiving first aid at the time of the attack died of multiple injuries sustained during the attack.
Two other injured victims were treated at the scene and nine were taken to hospital.
Osborne was detained by members of public outside the mosque and then taken to hospital and later arrested on suspicion of the commission, preparation or instigation of terrorism including murder and attempted murder.
The imam of Muslim Welfare House had come to the rescue of Osborne as he was detained, preventing people from beating him up.
According to witnesses, Osborne shouted, 'I want to kill all Muslims' as he drove into a crowd largely made up of worshippers out for Ramazan prayers.
Osborne, a father of four, has been described by relatives as having been 'troubled for a long time'.
In a statement, his family said: 'We are massively shocked. It's unbelievable. It still hasn't really sunk in. We are devastated for the families. Our hearts go out to the people who have been injured.'