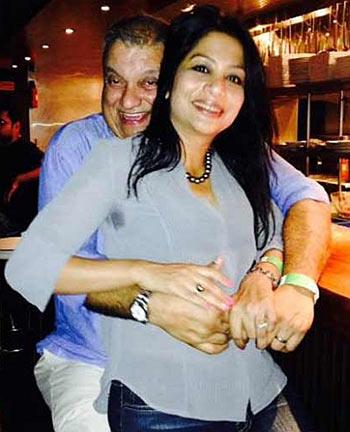 The Central Bureau of Investigation on Monday told a court that financial transaction was the motive behind Sheena Bora's murder and that her step-father Peter Mukerjea, a former media magnate and one of the four accused, had knowledge of some incriminating documents.
The CBI also submitted that when Indrani, the prime accused and the victim's mother, tried to access Sheena's email account Peter, who has been charged with murder and criminal conspiracy, was present with her.
The submissions were made by the CBI while seeking the extension of Peter's custody by 10 days to probe the financial angle in the sensational case. The court, however, gave the CBI the custody of Peter, who was arrested on November 19, only till November 26, after observing there was nothing new in the agency's arguments.
"Investigation is necessary and hence the custody is extended till November 26," the magistrate Mahesh Natu said. The judge said Peter's custody was extended after considering tough mental attitude of the accused and the probe into the financial angle.
The CBI while maintaining that financial transaction was the motive behind the murder of Sheena said Peter during his interrogation disclosed investments of crores of rupees made by him and Indrani.
"Peter has disclosed that investments of crores of rupees were made by him and Indrani (his wife, prime accused in the case) in the form of fixed deposits in UK and India and some immovable properties were also acquired by them during 2010-2011, but he did not disclose the source of money for acquiring the said assets," the CBI's custody extension application said.
The CBI had come across some important information and incriminating documents which are very crucial for the purpose of investigation, it said, adding that Peter had exclusive knowledge about the same, so he needed to be interrogated thoroughly.
Peter replied in the negative when asked by newsmen at the court premises whether he was aware of the plot to murder Sheena. "No," he said.
Additional Solicitor General Anil Singh, appearing for the CBI, said when Indrani tried to access Sheena's email account Peter was present with her.
Indrani, her former husband Sanjeev Khanna and her former driver Shyamvar Rai are already charge-sheeted in the case for the murder of Sheena, Indrani's daughter from an earlier marriage, in April 2012.