As various social media content of alleged attacks on migrant workers from Tamil Nadu have turned out to be fake, Chief Minister M K Stalin has alleged the "lies spread" regarding such assaults in the state was a fallout of his recent call for opposition unity to dislodge the ruling BJP at the Centre next year.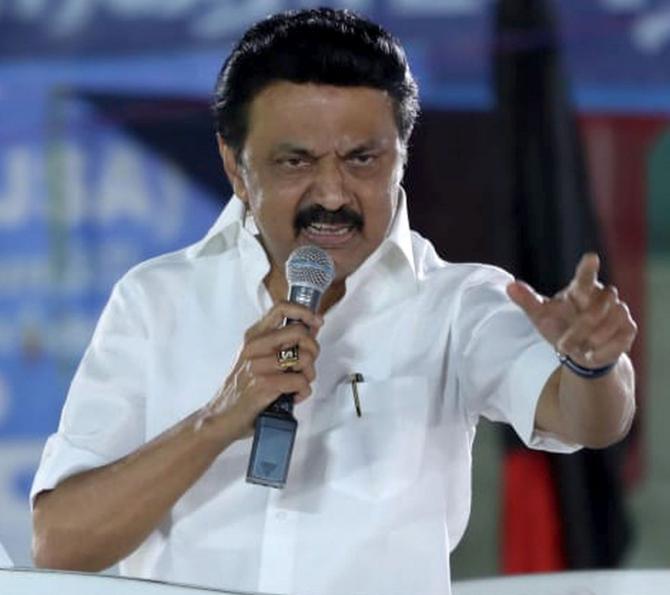 He blamed the saffron party functionaries for doing so.
A Facebook user shared a video of an overcrowded passenger train claiming that migrants from Bihar were returning to their home state in large numbers from Tamil Nadu. In its investigation, PTI Fact Check found that the train in the video posted on social media travels between Bihar's capital city Patna and Barka Kana in Jharkhand.
It doesn't travel from Tamil Nadu to Bihar, as the social media post claims. The unrelated video was shared on social media with a misleading claim.
A Facebook user shared a video which purportedly showed a train teeming with people. The text in the video reads 'Tamil Nadu to Bihar', which implied that they were migrant workers from Bihar leaving the southern state.
Earlier too, a social media post showing purported clipping of a Hindi newspaper, claiming it reported the alleged killing of the Hindi-speaking migrant labourers in Tamil Nadu turned out to be fake following an investigation by the PTI Fact Check Desk.
Stalin, in his Ungalil Oruvan question and answer series, asserted no migrant worker in the state has been assaulted as alleged.
Many such workers were employed in Tamil Nadu for a long time and never have they faced any issues, the chief of the ruling Dravida Munnetra Kazhagam said.
"Some have been preparing fake videos and spreading lies. The Bharatiya Janata Party functionaries in north India have done this with an agenda. You will understand the conspiracy behind doing so, if you notice that such lies were spread the very next day I highlighted the need for political organisations opposed to the BJP joining hands at the national level," he said.
At his birthday rally in Chennai on March 1, attended by leaders including Congress president Mallikarjun Kharge, Stalin had stressed on opposition unity to defeat the BJP in the 2024 Lok Sabha polls.
The chief minister said that soon after he received information about the alleged attacks, he enquired if the migrant workers were targeted anywhere in the state and it emerged that it was not the case.
"I have informed Bihar chief minister Nitish Kumar that not even a small irritation has been caused (to the workers)," he said, adding that the official delegation from that state which had visited TN over the issue has returned with "satisfaction".
© Copyright 2023 PTI. All rights reserved. Republication or redistribution of PTI content, including by framing or similar means, is expressly prohibited without the prior written consent.