Indrani had earlier maintained that Sheena Bora, murdered in 2012, was her sister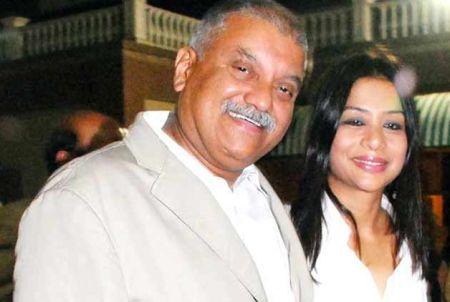 Indrani Mukerjea, wife of former chief of Star India Peter Mukerjea, has been arrested in connection with the murder of Sheena Bora, who she had earlier claimed was her sister.
Indrani was arrested by the Khar police on Tuesday night following questioning over her alleged role in the murder in 2012.

The case got even murkier, as a section of the media reported that Sheena is not Indrani's sister, but her daughter. Indrani, the founder of 9X Media, had always maintained that Bora was her step-sister from her mother's second marriage.

However, Mumbai Police Commissioner Rakesh Maria, who is heading the case, told CNN-IBN that Indrani had confessed that Sheena was her daughter from an earlier marriage.
Indrani was questioned by Maria for hours.
Maharashtra's Raigad police had found remains of Bora in a forest following which a murder case was registered against unidentified persons. Indrani was produced before the Bandra Metropolitan Magistrate court, which remanded her in police custody till August 31, Deputy Commissioner of Police (Detection) Dhananjay Kulkarni said.
"The case being more than two years old where there isn't any DNA sample of the deceased or appropriate remains of the body. The police is only relying on co-accused's confession," an officer at Khar police station, who is part of investigation team, said on the condition on anonymity.
Indrani's driver, a co-accused who was picked by the police few days back in connection with the murder, was also arrested on Tuesday.
During interrogation, the driver claimed that Indrani had killed Bora and that he had helped her in disposing of the body by dumping it in the forests of Raigad district, the officer said. He told the police that he sisters had a property or financial dispute.
Raigad police had come across remains of an unidentified body, which they had disposed of without collecting DNA samples, the officer said.
Maria said they would take the two accused to the crime spot where the body was dumped. According to the police, Indrani did not file a complaint when Bora went missing.

Image: Peter Mukherjea with his wife Indrani. Photograph: Bharatstudent.com

With inputs from PTI