Three entities are at the centre of this controversy: The Brazilian government, Bharat Biotech and a Singapore-based company called Madison Biotech.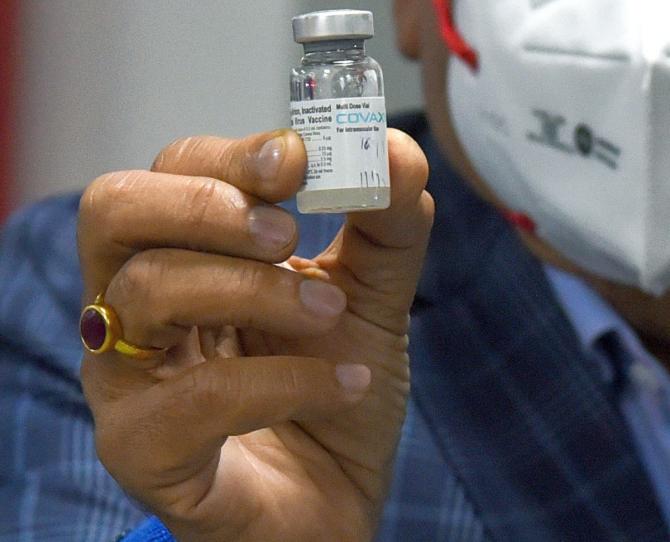 A vaccine controversy is raging in Brazil and at the centre of it is Hyderabad-based Bharat Biotech.
The Brazilian government is facing allegations of irregularities in the deal it signed with Bharat Biotech for procuring its Covid-19 vaccine, Covaxin, for its people.
Following these allegations, the Brazilian government has said that it will suspend the contract with Bharat Biotech on advice by its federal comptroller, the Comptroller General of the Union (CGU).
What is at the root of the controversy and what do the two sides have to say about it? Let's find out.
Why is the Covaxin deal with Brazil making news for the wrong reasons?
Brazilian President Jair Bolsonaro's government is under the scanner for alleged irregularities over the procurement of Bharat Biotech's Covaxin. In a controversy that has come to be called "CovaxinGate", Bolsonaro has been accused of ignoring possible corruption in the $324-million deal to purchase 20 million doses of Covaxin.
Bharat Biotech signed a contract with Brazil in February this year for supplying Covaxin at $15 per dose. The Brazilian media has reported that although Bharat Biotech had initially quoted a price of $1.34 per dose, the Brazilian government agreed to pay $15 per shot -- after having ignored an offer from Pfizer in 2020 at a lower price.
Luis Ricardo Miranda, the head of medical imports at the Brazilian health ministry, has claimed that he informed President Bolsonaro about the concerns, but nothing came of it.
Brazilian federal prosecutors are now investigating the deal. The Brazilian Senate, too, is conducting an inquiry. According to Reuters, the prosecutor-general's office cited comparatively high prices, speedy talks and pending regulatory approvals as red flags for the Bharat Biotech contract which was signed before similar deals with Pfizer and Johnson & Johnson.
Three entities are at the centre of this controversy: The Brazilian government, Bharat Biotech and a Singapore-based company called Madison Biotech that has billed the Brazilian government for advance payment of $45 million for Covaxin. Madison Biotech is alleged to be a shell company.
Miranda has alleged that in the contract for Covaxin, Madison Biotech was not mentioned anywhere. However, this company sent the invoice. Miranda also said that payment to a third party instead of Bharat Biotech or its Brazilian representative, Precisa Medicamentos, would have been completely illegal.
Also, Covaxin did not have the Brazilian regulator's approval when the deal was signed. It got emergency use authorisation (EUA) on June 4, according to its statement.
What is the status of the deal now?
Brazil has announced the suspension of the deal with Bharat Biotech. Brazil Health Minister Marcelo Queiroga said at a news conference that his team would probe the allegations during the suspension. "According to the preliminary analysis of the CGU, there are no irregularities in the contract but, for compliance, the health ministry chose to suspend the contract," the ministry said in a statement.
What does Bharat Biotech have to say about this?
Strongly refuting the allegations or implications of "wrongdoing", Bharat Biotech has said in a statement that it is yet to provide the vaccine doses to Brazil and that it has been consistent and transparent in its pricing with all governments. The company said, "A step by step approach has been followed towards contracts, and regulatory approvals, during this eight-month-long process (since its first meetings with the Brazilian health ministry in November 2020)."
Madison Biotech, it said, was its global sales and marketing unit.
What has the Brazilian government said?
Both Bolsonaro and his key ally Roberto Barros, who heads the government coalition in the lower House of Brazil's Parliament, have denied the allegations. "We didn't spend one cent on Covaxin. We didn't receive one dose of Covaxin. What sort of corruption is this?" Reuters quoted Bolsonaro saying.
Bolsonaro has maintained that there was no "overpricing" in case of Covaxin and that the price of the Bharat Biotech vaccine was almost at par with vaccines from other countries. He has also said that action will be taken if corruption is discovered in his government.
What do we know about Madison Biotech?
The Wire has reported that Brazilian senators leading the investigation believe this firm to be a shell company.
Bharat Biotech, however, said in a statement that its founder, Krishna Ella, has also founded or acquired 13 other organisations. These include Madison Biotech, which he founded in 2020 for the purpose of external R&D and sales and marketing of vaccines, it said.
"More than 3,000 personnel are employed in six cities across all these organisations. We wish to dispel any notion or implication of any wrongdoing whatsoever, as all these are affiliate companies founded or acquired and operated by Dr Krishna Ella," the company said.