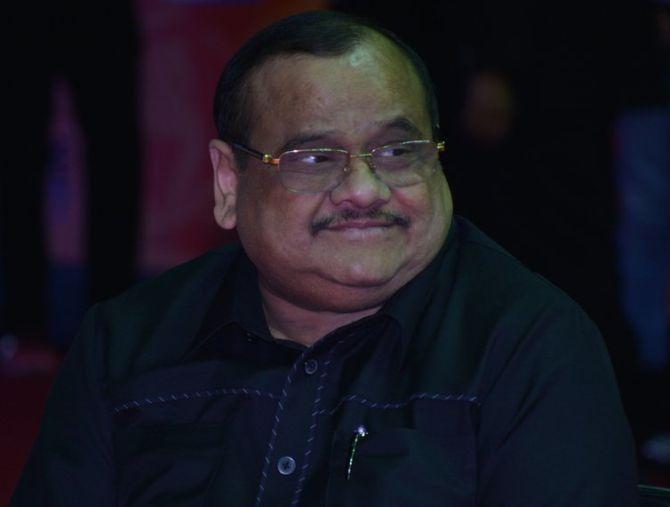 Former Union minister Akhilesh Das Gupta died in Lucknow on Wednesday following a cardiac arrest.
Gupta suffered a massive heart attack and was rushed to Lari hospital where he died in the wee hours, Congress sources said.
Gupta, 56, was a Rajya Sabha member and was minister for steel in the United Progressive Alliance government.
Gupta, son of former Uttar Pradesh Chief Minister Banarsi Das Gupta, is survived by his wife, daughter and son.
Akhilesh Das Gupta had also been Mayor of Lucknow.
In 2012, Gupta had become the Badminton Association of India president after the arrest of former chief V K Verma over corruption charges in the 2010 Commonwealth Games.
He was unanimously re-elected for a four-year term in 2014.
Last year, he was also elected the vice-president of the Badminton Asia Confederation for a four year term.
Under his tenure, India bagged the rights to host marquee BWF events like the 2014 Thomas/Uber Cup and the Super Series, while Syed Modi international was upgraded to a Grand Prix gold status.
He was also instrumental in launching and organising the the cash-rich Indian Badminton League in August 2013, which was later rechristened to Premier Badminton League in 2015.
Photograph: @BAI_Media/Twitter