Sambia Sohrab, son of Trinamool Congress leader Mohammed Sohrab, was arrested on late Saturday night by the Kolkata police for allegedly mowing down Indian Air Force officer Corporal Abhimanyu Gaud with his luxury SUV during a rehearsal of the Republic Day parade in Kolkata.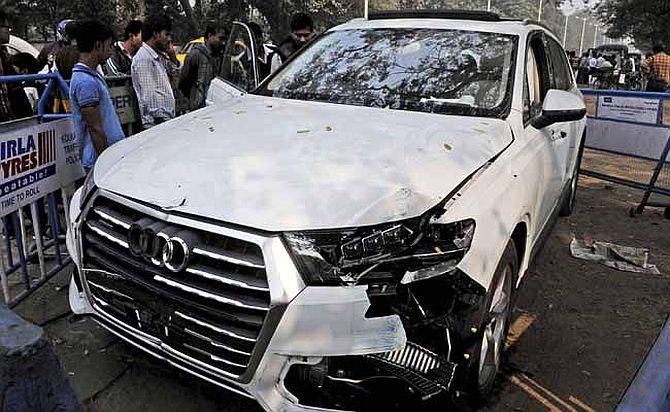 The development came shortly after the Kolkata police confirmed that Sohrab, son of former Trinamool leader Mohammed Sohrab, was driving the car.
A senior Kolkata Police officer said, Sachin Shah, who is employed in one of the hotels owned by Sohrab in Jorashanko area of the city, was first called for questioning in connection with Wednesday's mishap and later on arrested.
"Going by what has emerged from our investigations we are somewhat sure that it was Sambia who was driving the car that killed Corporal Abhimanyu Gaud, the IAF drill instructor," the officer said.
Police then issued look out notices against Ambia Sohrab, his brother Sambia and their father Mohammed Sohrab who were absconding after the incident on Red Road on Wednesday.
Police had also picked up another person for questioning after the incident but later allowed to go.
Asked about the number of passengers present in the car at the time of accident, the officer said it cannot be divulged for the sake of investigation.
"There can be one or more than one person riding the vehicle. It is still being verified. Witnesses are confused and have said they could not verify the exact number of persons present in the car as it was moving very fast."
On whether there were more than one vehicle involved in the mishap, the police officer said "Where the Audi broke the three guard rails witnesses did not see any other vehicle. We are still investigating the matter."
On the search for the Sohrabs, he said around ten places in the city, including hotels owned by them, were raided on Saturday.
Kolkata Police and the Indian Air Force are in "constant touch" with each other regarding the developments in the probe, he added.