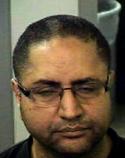 Major Avtar Singh, the former Indian Army officer wanted in the killing of a lawyer in India who on Saturday killed his family members before turning the gun on himself, kept himself aloof from the local community, said the head of the local gurdwara in America.
"He hardly visited the gurdwara and was depressed," Rajbir Singh Pannu, president of the Sikh Center of Pacific Coast, in Selma, Fresno, told rediff.com.
Pannu said he hardly saw any of his relatives or family visiting the gurdwara.
However, the Sikh community and the gurdwara are looking into the matter to see how they can help. "The funeral probably will be held here, we are working on that," said Pannu.
The 47-year-old Singh shot four of his family members and then shot himself, said Lt Gregg Andreotti of the Fresno county sheriff's office. He said the oldest boy, who is 17 years old, was found barely alive and was taken to the hospital. "He had a head wound and is in critical condition," he said. 
"We are sending our people to the hospital to see the condition of the boy," Amrik Singh Virk, former temple secretary at the Sikh Center of Pacific Coast in Selma, told rediff.com. He said the gurdwara is located less than 200 yards from where the incident happened.
He said the day the incident happened, there was a wedding at the temple because of which the community was not aware of the incident till 10 am.
"Singh had a pending international warrant for his arrest," said Lt Andreotti. According to media reports, Singh was a major in the Indian army in the 1990s, and fled the country after he was accused of killing a human rights lawyer Jaleel Andrabi in Srinagar in 1996. Singh's immigration status is not yet known, but he was running a business of his own, said the officer.
PTI adds: The 17-year-old son of a former Indian Army officer, the only survivor of his father's killing spree that wiped away the rest of his family, was in critical condition in a hospital, authorities said.
The teenager, identified as Chris Singh, underwent surgery at a Fresno hospital for head trauma after he was reportedly shot by his father on Saturday.
Earlier, doctors had said his injuries were life-threatening, without giving further details.
Avtar Singh, the former Army officer, who was wanted in India for the killing of a prominent Kashmiri human rights activist Jaleel Andrabi in 1996, apparently shot his entire family comprising his wife and three children, before killing himself in Selma in California.
While two children -- aged 5 and 15 -- and their mother were found dead, along with Singh, the eldest child was in a gravely injured state.
Spokeswoman of the Community Regional Medical Center, Mary Lisa Russell said, the boy was in critical condition.