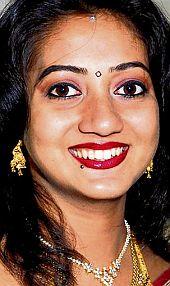 The death of an Indian dentist in Ireland, whose life could have been saved through an abortion, sparked outrage in India on Thursday with political parties terming it as a violation of human rights while her parents demanded an international probe.
The Delhi Catholic Archdiocese said the mother's life should not have been risked though abortion was a complete no for them.
31-year-old Savita Halappanavar died in Ireland last month from blood poisoning after doctors allegedly refused to terminate her 17 week long pregnancy, telling her that "this is a Catholic country".
"In a case when a mother's life is in danger, save her life and while saving the mother if something happens to the baby in the womb then no doctor or mother should be held responsible as their intention was to save a life and not to end a life.
"It is important that the intention should be to save the life," Rev Fr Dominique Imanuel, Spokesperson of Delhi Catholic Archdiocese, said.
Halappanavar's parents demanded an "international probe" and said Irish law on abortion should be changed.
"Only following rules, what about humanity? They killed my daughter to save a foetus. Only a mother knows the pain," said Halappanavar's mother, while her father urged the government to act accordingly.
Political parties termed it a violation of human rights and demanded the government to direct External Affairs Ministry to ask Irish government to act on the issue and ensure justice to the family.
Senior CPI-M leader Brinda Karat described the incident as a "crime" and sought government's intervention.
"We should lodge a very strong protest with the Irish authorities as they are responsible for committing a crime which resulted in loss of a human life," Karat said.

"It was a medical emergency and they preferred to sacrifice the young woman's life rather than to do something which have gone against their religious belief," she said.

Senior BJP leader Mukthar Abbas Naqvi said BJP Mahila Morcha chief Smriti Irani has written a letter to External Affair Minister Salman Khurshid on this issue.


© Copyright 2023 PTI. All rights reserved. Republication or redistribution of PTI content, including by framing or similar means, is expressly prohibited without the prior written consent.