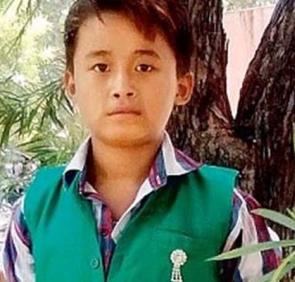 Eleven-year-old Roshan Lama, who was battling for life after his head was pierced by a javelin in his school playground a fortnight ago, succumbed to his injuries at AIIMS trauma centre in New Delhi on Monday.
According to the doctors, Lama was critical and on the ventilator since he was admitted. He died on Sunday afternoon and his body was handed after post mortem to his father, Suraj Lama, who is a driver by profession.
Doctors had performed a surgery on Lama soon after he was brought to the hospital, wherein they repaired the skull by removing the fractured pieces.
They had inserted a plastic tube inside his brain to drain out the blood which was getting accumulated due to the injury.
A Std VI student of Sarvodaya Government School in CR Park, Lama was severely injured when a javelin thrown by a senior student hit him at the school premises during the lunch break time.
The Std 12 student who threw the javelin had been apprehended and produced before Juvenile Justice Board which sent him to a remand home.
The police had registered a case under Section 337 of the Indian Penal Code (causing hurt by act endangering life or personal safety of others) in this matter. The physical training instructor of the school and a guest teacher were arrested.