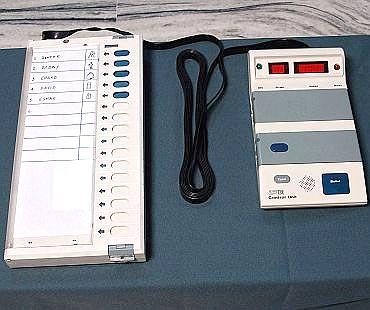 Poll preparations for Madhya Pradesh, Rajasthan, Chhattisgarh, and Delhi have begun, and the preliminary conference of chief electoral officers of these states will be held in Delhi in the first week of June.
The meeting will be held to discuss the poll-preparedness in these states. According to a source in the Election Commission, there shall be two more such meetings in July and August.
The five-year terms of these assemblies end on different dates -- Rajasthan on December 31, Madhya Pradesh on December 12, Delhi on December 17 and Chhattisgarh on January 4.
An Election Commission source indicates that these four states may have to go to poll some time in the first week of December 2013, so that the police deployments and other logistics could be made easier.