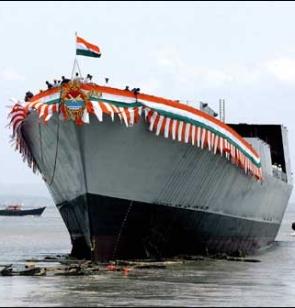 The defence ministry has taken the Election Commission's approval for appointment of a new navy chief after Admiral D K Joshi resigned on moral grounds after frequent mishaps in the force.
The EC has given its approval to the government to go ahead with the appointment, defence ministry officials said.
The permission was sought by the ministry in view of the Model Code of Conduct in force for the Lok Sabha elections, they said.
The need for appointing the new chief came up suddenly after Joshi quit on February 26.
The government has formed a panel of five officers including Vice Admirals Shekhar Sinha (Western Command chief), R K Dhowan (Vice chief), Anil Chopra (Eastern Command chief), Satish Soni (Southern Command chief) and S P S Cheema (Strategic Forces Command chief) for the appointment.
The ministry is in the process of carrying out background checks necessary for the appointment of services chiefs and the files are being processed, they said.
Asked about the delay in appointing the new chief, they said under normal circumstances, the process is completed in four to five months before the due date of appointment.
They expressed hope that by end of March or early April, a decision would have been taken on the matter.
Due to delay in appointment of the new chief, the Navy Senior Commanders' Conference is also on hold and visits by foreign dignitaries have been postponed, navy officials said.
Had Joshi retired after completing his three-year tenure in 2015-end, Vice Admiral Soni would have been the next navy chief as per the line of succession.
Image: A warship of the Indian Navy