In a startling remark, Pakistan's Interior Minister Rana Sanaullah has termed ousted prime minister Imran Khan 'enemy' of the ruling Pakistan Muslim League-Nawaz saying he has taken the country's politics to a point where either "he (Imran) will get murdered or us".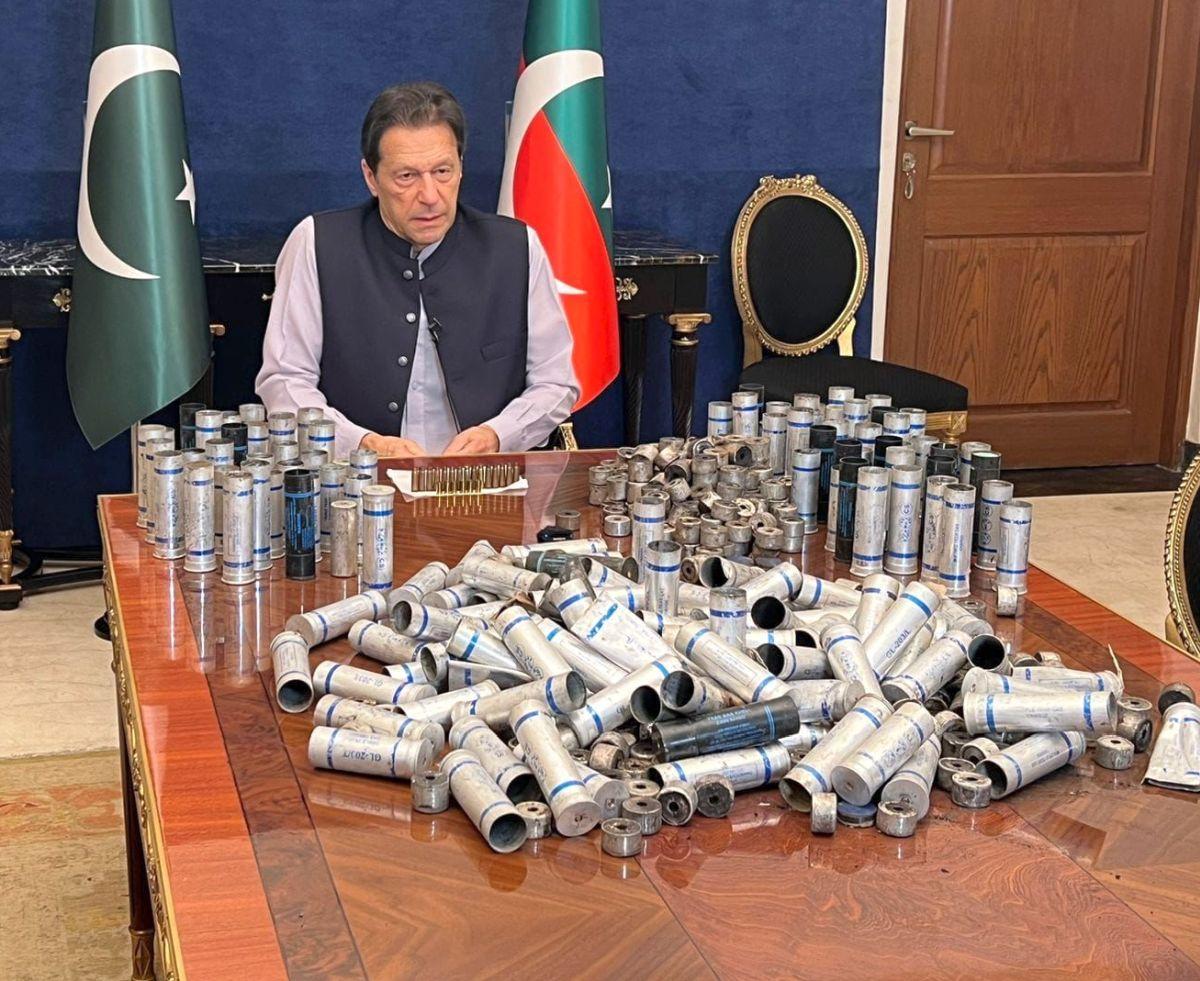 The remarks of the PML-N senior leader, who is very close to former premier Nawaz Sharif, sparked an outcry among the political circles especially Imran Khan's Pakistan Tehreek-i-Insaf.
Khan, after surviving a gun attack on him during a rally in Wazirabad, Punjab in November last year, named Rana Sanaullah behind the assassination attempt on him.
Khan, 70, also mentioned the names of Prime Minister Shehbaz Sharif and a senior ISI officer in an application for FIR for their role in the murder plot.
In an interview to a couple of private TV channels on Sunday, Sanaullah said: "Either Imran Khan or us will get murdered. He has now taken the country's politics to a point where only one of the two can remain -- PTI or PMLN."
"PMLN's entire existence is in jeopardy and we will go to any extent against him to settle a score with him. Khan has turned politics into enmity. Khan is now our enemy and he will be treated like that," Sanaullah declared.
Asked if such remarks could result in anarchy in Pakistan, the minister said: "Anarchy already prevails in Pakistan."
Reacting strongly to Sanaullah's statement, PTI leader and former federal information minister Fawad Chaudhry said: "This is a direct life threat to Khan from the PMLN coalition government."
"Is Sanaullah running a gang or government? The Supreme Court had rightly declared Sharifs-led PMLN a Sicilian mafia and his statement is evidence of it," he said.
The PTI has also urged the SC to take notice of this as it is an open threat to Khan's life.
"If anyone has any doubts about Sanaullah's murderous intent towards Khan. This is a direct threat given by the cabal of crooks' interior minister. The judiciary should take note," PTI senior leader and former minister Shireen Mazari said in a tweet.
The PTI said it has never witnessed in the past that a ruling party openly declared eliminating a popular leader of Pakistan.
© Copyright 2023 PTI. All rights reserved. Republication or redistribution of PTI content, including by framing or similar means, is expressly prohibited without the prior written consent.