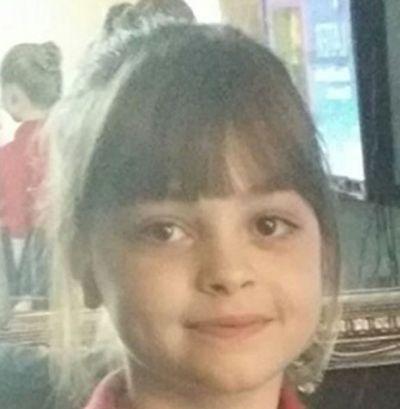 Saffie Rose Roussos, an eight-year-old girl, was on Tuesday identified as the youngest victim of the suicide bombing at a pop concert in Manchester city that killed 21 others and injured 59.
Saffie, from Lancashire, was attending the concert of Ariane Grande at Manchester Arena with her mother and sister, when the bomber targeted thousands of fans of the United States pop star.
Her mother and sister were injured in the attack claimed by Islamic State, and are being treated at separate hospitals.
"Saffie was simply a beautiful little girl in every aspect of the word. She was loved by everyone and her warmth and kindness will be remembered fondly. Saffie was quiet and unassuming with a creative flair," Chris Upton, the head teacher at Tarleton Community primary school, where Saffie was a pupil, told the Guardian newspaper.
The news of her death had come as a 'tremendous shock', he added. "The thought that anyone could go out to a concert and not come home is heartbreaking."
When United Kingdom Prime Minister Theresa May was told about Saffie during an interview with BBC, she said this was a 'horrendous tragedy'.
Earlier, Georgina Callander, an 18-year-old health and social care student, was identified as the first known victim.
She loved pop music.
According to news reports, she had met Grande two years ago. Her Instagram account showed photographs of a beautiful and smiling Callander with Grande standing intimately.
Runshaw College, where Callander was a student, released a statement, saying: "It is with enormous sadness that it appears that one of the people who lost their lives in Monday's Manchester attack was one of our students here at Runshaw College ... Our deepest sympathies, thoughts and prayers go out to all of Georgina's friends, family, and all of those affected by this loss."
Bolton Wanderers Football Club has paid tribute to Georgina, who had played for their under-11 girls' team in 2010, BBC reported.
"Our thoughts and prayers are with her friends and family during this awful time of loss," club chaplain Phil Mason said.