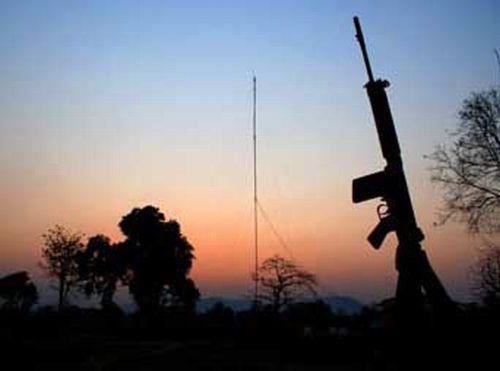 Eight wanted Naxals, three of them carrying rewards on their heads, were arrested from separate places in Chhattisgarh's insurgency-hit Bastar region on Thursday, the police said. Seven ultras were held from separate places under Bayanar police station limits of Kondagoan district this afternoon, Kondagaon Additional Superintendent of Police Surjit Atri told PTI.
Acting on a tip-off, a joint squad of Chhattisgarh Armed Force and a team of local police carried out raids in the interior of Bayanar forest, around 240 km from here. At Rajbeda village forest they rounded up Jarha, 27, Chaitram, 26, Buduram, 40, and Mangal, 25, members of Rajbeda janmilitia group of Maoists, the ASP said.
Raiman Korram, 38, and Samdu Korram, 22, both senior Naxal leaders, were nabbed from forests of Aadnar and Permapal. Head of Maraskol janatana sarkar of Communist Party of India-Maoist, Raiman was allegedly planning to plant explosives in Permapal region, targeting the security forces, when he was nabbed, the officer said.
A tiffin-bomb weighing three kg, batteries, were seized from his possession. Raiman was carrying a reward of Rs 10,000 on his head. Samdu, active in Daula LOS (local operation squad), was nabbed and a muzzle-loading gun was seized from him.
Subsequently, Ramji, 40, who was carrying a reward of Rs 7,000 on his head, was nabbed from Regagondi forests, the ASP said. Another Naxal was arrested by a joint team of Central Reserve Police Force and district police force from Benoor police station area of Narayanpur district.
Bodrai Korram, 32, was apprehended from his native place Korenda, said Narayanpur Additional Superintendent of Police O P Sharma. Two pipe-bombs were recovered from the region at his instance. Korram was carrying a reward of Rs 10,000 on his head, he added.
© Copyright 2023 PTI. All rights reserved. Republication or redistribution of PTI content, including by framing or similar means, is expressly prohibited without the prior written consent.