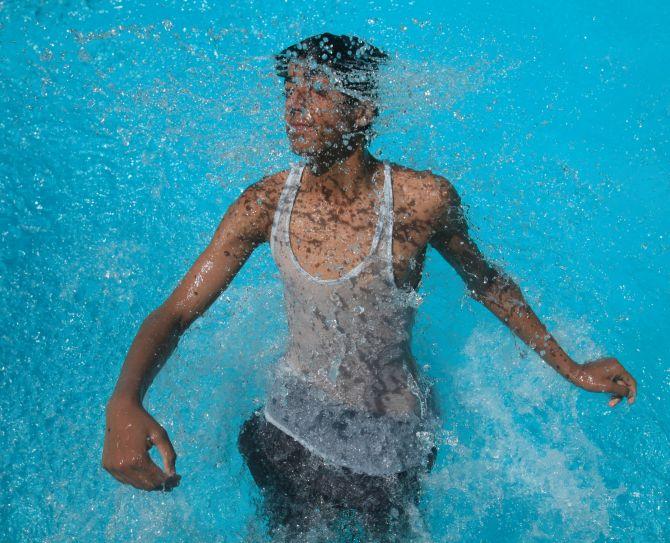 Global temperature records were broken yet again in May this year, according to data released by NASA, which also found that the northern hemisphere witnessed the hottest spring ever.
The heat has been especially pronounced in the Arctic, resulting in a very early onset of the annual melting of the Arctic sea ice and the Greenland ice sheet. Snow cover in the northern hemisphere was exceptionally low.
The record temperatures in May were accompanied by other extreme events, including very heavy precipitation in parts of Europe and the southern US, and widespread and severe coral reef bleaching.
"The state of the climate so far this year gives us much cause for alarm," said David Carlson, Director of the World Climate Research Programme.
"Exceptionally high temperatures. Ice melt rates in March and May that we don't normally see until July. Once-in-a-generation rainfall events. The super El Nino is only partly to blame," Carlson said.
The strong El Nino -- which has now dissipated -- fuelled the high temperatures witnessed so far in 2016.
However, the underlying cause of global warming remains greenhouse gases in the atmosphere due to human activities, according to the World Meteorological Organisation.
A team of climate scientists led by the UK's Met Office have also found that human-caused rise in the atmospheric concentration of carbon dioxide is being given an extra boost this year by the El Nino.
This would make 2016 the first year with concentrations above 400 parts per million all year round.
May 2016 also set a new record low for the month for the period of satellite observations, at 12.0 million square kilometres, following on previous record lows this year in January, February, and April, according to the US National Snow and Ice Data Centre.
May's average ice extent is 580,000 square kilometres below the previous record low for the month set in 2004, and 1.39 million square kilometres below the 1981 to 2010 long-term average.
During the month, daily sea ice extents tracked about 600,000 square kilometres below any previous year in the 38-year satellite record.
The monthly average extent for May 2016 is more than one million square kilometres below that observed in May 2012.
The Northern Hemisphere had exceptionally low snow coverage for both April and May of 2016 and a record low spring (March, April, and May), as reported from 50 years of mapping by Rutgers University's Global Snow Lab.
The National Oceanic and Atmospheric Administration announced on May 20 that Barrow, Alaska recorded the earliest snowmelt in 78 years of recorded climate history.
Typically snow retreats in late June or early July, but this year the snowmelt began on May 13, ten days earlier than the previous record for that location set in 2002.
Image: A man cools off from the heat in a public swimming pool on a hot summer day in Peshawar, Pakistan. Photograph: Fayaz Aziz/Reuters