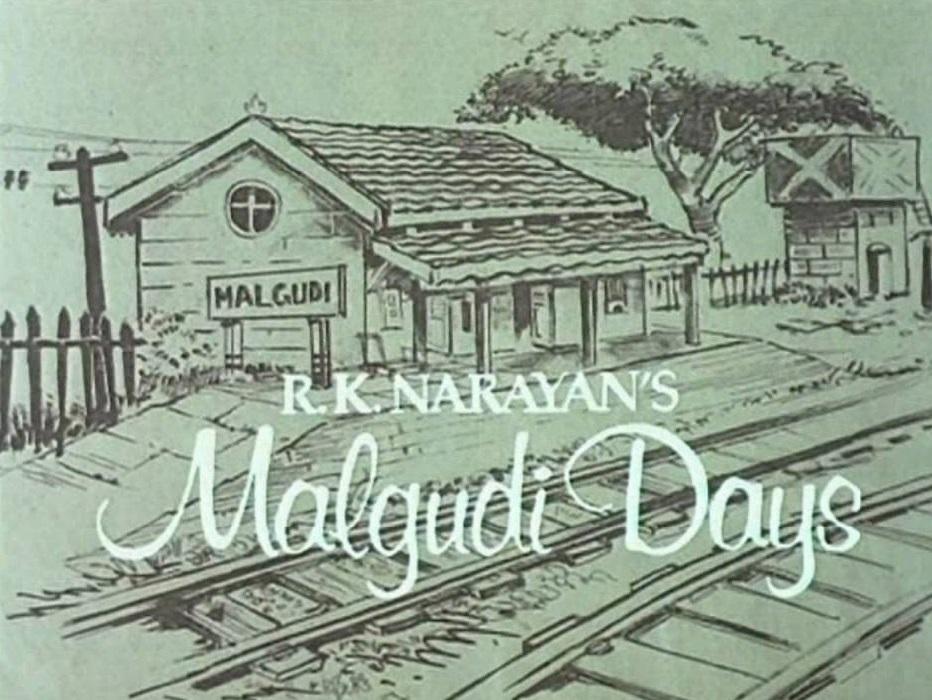 After years of disrepair and disregard, acclaimed author R K Narayan's house is slowly inching towards becoming a memorial.
A cloud of dust blankets the two-storied bungalow that stands forsaken in a flourishing neighbourhood of Mysuru.
As the masons put their tools down, the cloud dissipates. Slowly, the bungalow emerges from the dust and rises like a weathered veteran -- the edges frayed, a few gaps in the concrete resemble battle wounds. But it continues to have soul, and an old one at that.
The house on 15, Vivekananda Road in Yadavagiri, Mysuru, is where Rasipuram Krishnaswami Iyer Narayanaswami lived for 38 years, before moving to Chennai. This is where Narayanaswami, better known as R K Narayan, finished writing The Financial Expert (1952) and Waiting for the Mahatma (1955).
This is where Dev Anand and Yash Chopra met Narayan to buy the film rights for The Guide (1958), which had won him the Sahitya Akademi Award.
This is where the author of Swami and Friends (1935), The English Teacher (1945) and Mr Sampath (1948) started and ended his strolls, the long walks that added -- bit by bit -- to the literary microcosm of the fictional town of Malgudi.
And this is also the only house in a shambles in this quiet neighbourhood.
Narayan did most of his writing on the upper floor of the five-bedroom house, in a room with a cot, a walnut table and an easy chair.
On display in a corner of the room are Narayan's collections of miniature owls and his veena, which he often played with Doreswamy Iyengar, a Carnatic musician and one of the greatest exponents of the veena. Only skeletal, concrete walls remain now.
Dressed in khakis, Mysore City Corporation employee Muthan opens the gate to Narayan's house, and almost immediately begins to give a tour.
"Do you know of him? He was a great man who won many awards," he says as he walks into the house. His actions and words exude a sense of pride -- pride by association -- as he plays the host.
"The Mysore City Corporation is fixing this place, and all this construction work will be over in three months," he says.
The view from the room's seven windows would have held your attention if it were not for a gaping hole in the floor.
In 2011, the process to demolish the house and build a new structure had already begun when activists intervened. Narayan's granddaughter, Bhuvaneshwari Srinivasamurthy, tells me how it was hard to maintain the house. "We had to be practical about it," said Srinivasamurthy, who lives in Chennai.
It was then that the corporation stepped in to declare the place as a heritage site and offered to convert it into a memorial. However, the proposal met with hindrances -- a section of people advocated against the move, insisting that Narayan had not contributed to Kannada literature.
But C G Betsurmath, the commissioner of the Mysore City Corporation who took charge in 2014, would have none of it: "All that doesn't matter. He is an integral part of Mysuru's history and we should preserve that."
Now, after almost five years of lull and disrepair, Narayan's house is inching towards becoming a memorial.
The restoration, says Betsurmath, will cost about Rs 24 lakh, and Rs 5,40,000 will go towards landscaping, adding that the the memorial should be ready in a year. His vision is clear -- Betsurmath wants to model the memorial after Shakespeare's house in Stratford-upon-Avon, England. He promptly pulls up pictures of the Bard's house on his computer, and shares how a family trip last year helped solidify plans for the memorial.
"See how they have these digital displays; we can do something on similar lines for Narayan," he says, and goes on to point to Shakespeare's belongings neatly arranged in the house of his birth.
"The memorial will draw a lot of tourists," says Betsurmath.
Rishab Mehta, whose family owns Malgudi Vatikka, a newly opened restaurant on Mysore Road, agrees. "Close to three generations of my family have enjoyed Narayan's work. But we, as a country, seem to be forgetting his legacy," says Mehta, stating the reason behind the Malgudi-themed restaurant.
Betsurmath knows that getting hold of Narayan's things is an uphill task; according to Srinivasamurthy, "he donated most of his work during his lifetime, so his manuscripts will be hard to come by". Therefore, Betsurmath is reaching out to people to share Narayan's work.
Shankar Nag's television series, Malgudi Days, which Narayan whole-heartedly approved of, could also be used. A mention of the series would not be complete without L Vaidyanathan's title track, a melody that instantly conjures up the image of Malgudi, the small, quaint town that will forever house Narayan's tragic-comic short stories.
The memorial would be a tribute to Narayan's many endearing characters, the complex simplicity of Malgudi, and the man who made the mundane extraordinary.
Image: Screen capture of the acclaimed television show Malgudi Days.