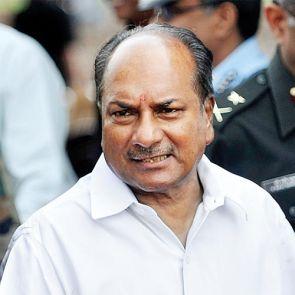 Defence Minister A K Antony on Thursday issued a fresh statement in both the Houses of Parliament in which he clarified that a specialist group of the Pakistan Army was involved in the attack that killed five Indian soliders at the Line of Control.
No attack on the Indian Army is possible without the help of the Pakistani Army, said Antony, adding that the ties with Islamabad will also be reviewed.
Stating that those in Pakistan who are responsible for this attack should not go unpunished, Antony said that the incident will have consequences.
"Our restraint should not be taken for granted," he warned.
He told Pakistan to show determined action against terrorists and book the perpetrators of Mumbai attacks.

Earlier in the day, Army Chief Gen Bikram Singh had briefed Antony on the issue.

Antony had on Wednesday told Parliament that he was awaiting an update on the situation from the army chief. The army chief was in Jammu and Kashmir on Wednesday to review the security situation along the LoC. Singh had reviewed the security situation at Akhnoor-based 10 Division with commanders of the forward areas. The Army Chief will revisit the area soon.
Antony had on Tuesday told Parliament that "20 heavily-armed terrorists along with persons in Pakistan Army uniform" were responsible for the killings near the Line of Control.
An earlier Defence Ministry statement -- which was withdrawn later -- had stated that the ambush was carried out by a Pakistani Border Action Team. It also said that the Pakistan Army was involved in the attack. Pakistani Border Action Teams comprise Pakistani Army regulars and militants.