Here are 10 photographs that prove that it's a mad, mad, mad, mad world out there!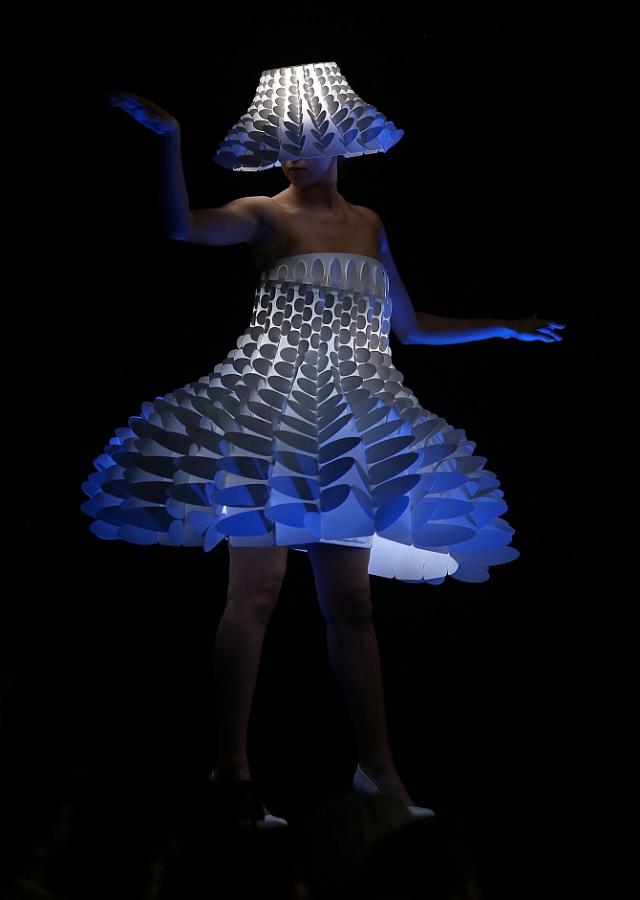 A model wears 'A Cut In Time' by Kirsten Fletcher of the United Kingdon during the World of WearableArt show at TSB Bank Arena in Wellington, New Zealand. Photograph: Hopkins/Getty Images

---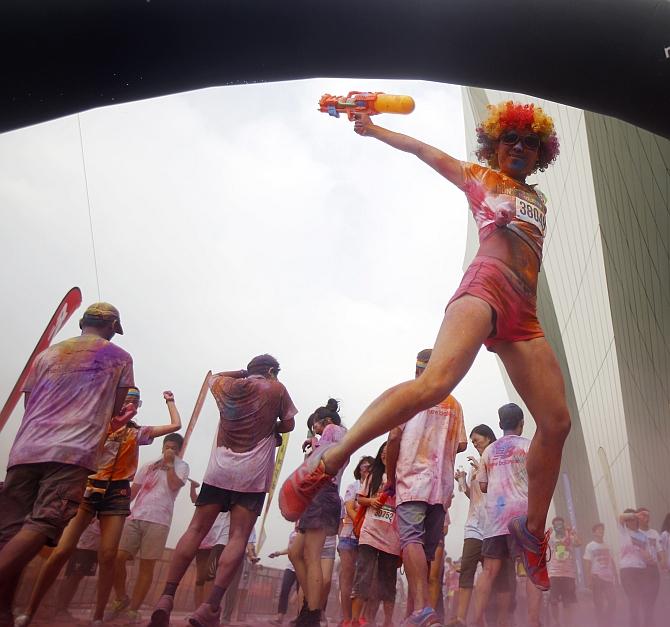 A competitor covered in coloured powder, reacts as she crosses the finish line during the Color Run in Shanghai.

Inspired by the Holi festival, participants take part in a five-km run dotted with locations where coloured powders are thrown over them. Photograph: Carlos Barria/Reuters
---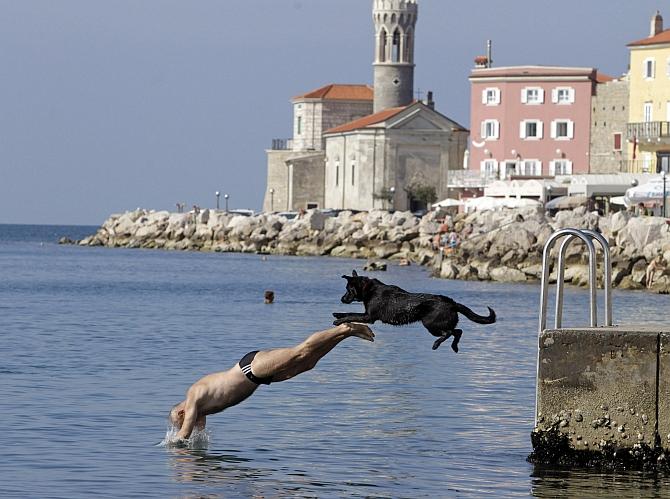 A man and his dog jump into the sea in Piran on October. Photograph: Srdjan Zivulovic/Reuters
---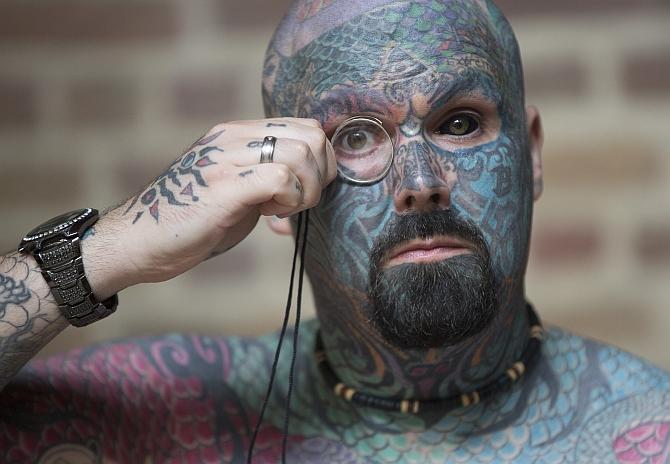 A man who has changed his name to King of Ink Land King Body Art The Extreme Ink-ite adjusts his monocle as he poses during the 10th International Tattoo Convention in London September 27. Photograph: Neil Hall/Reuters
---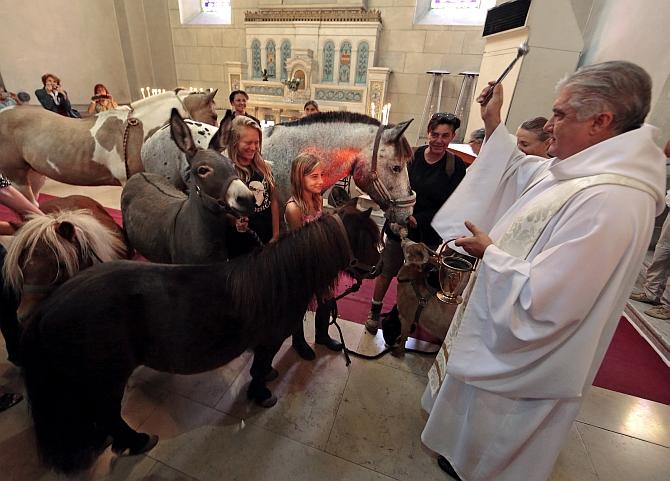 Father Gil Florini blesses horses, donkey and goats as girls hold the animals during a mass to honour Saint Francis of Assisi at the Saint Pierre D'Arene church in Nice, southeastern France, October 5.

Saint Francis of Assisi is the patron saint of animals and the environment. Photograph: Eric Gaillard/Reuters
---


Renata Pranjkovic gives an apple to her bull in Vitez. Pranjkovic, known across Bosnia as the "Bullfight Queen", is one of the few women but best-known personalities in the world of the Balkan bullfight.
The 36-year-old is a breeder and referee for the bull-against-bull fights, a tradition in Bosnia stretching back for more than 200 years. Photograph: Dado Ruvic/Reuters
---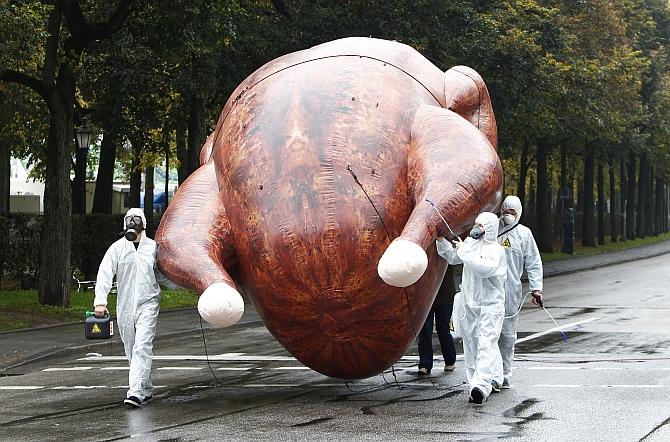 Environmental activists carry a giant inflatable chicken as the demonstrate against 'chlorine chickens' near the Oktoberfest grounds in Munich. The protest is against the planned Free Trade Agreements TTIP (Transatlantic Trade and Investment Partnership) and CETA (Comprehensive Economic and Trade Agreement) with the United States and Canada, which opponents fear will allow US chlorine-washed chicken and hormone treated meat into the EU.

The so-called chlorine chicken has become a symbol of the health risks opponents say the free trade agreements represent. Photograph: Michaela Rehle/Reuters
---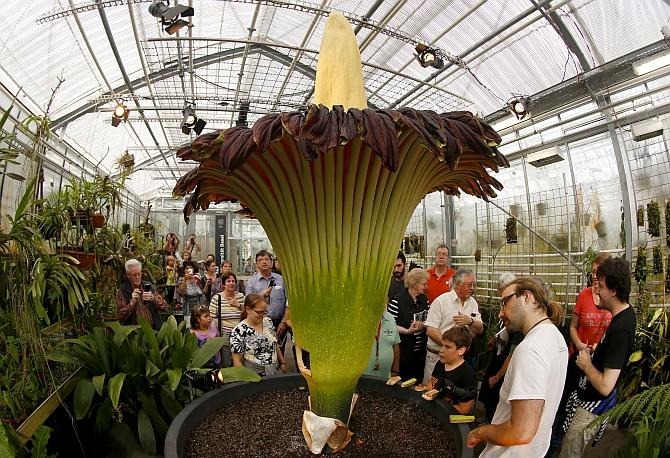 The flower, which emits strong odour likened to rotting meat, which gives it it's common name 'corpse flower', wilts and dies after two days. Both the 'fragance' and the flower's meat-colouration attract pollinators -- carrion flies and beetles. Photograph: Arnd Wiegmann/Reuters
---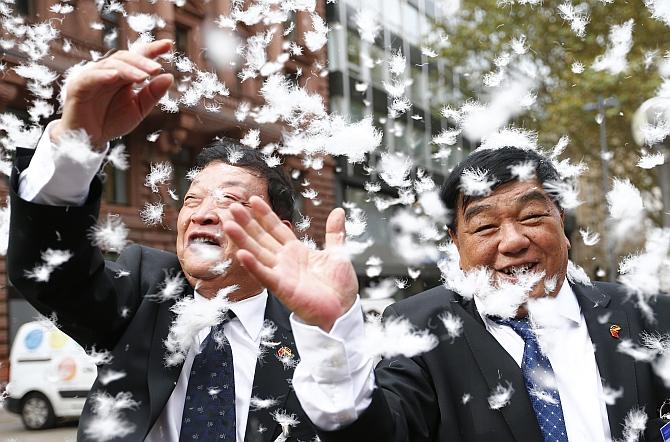 Yan Changzai, CEO of down processing and manufacturing company Snowbird AG and COO Qiu Duoxiang throw feathers after the initial public offering of the company at the Frankfurt stock exchange. Photograph: Ralph Orlowski/Reuters
---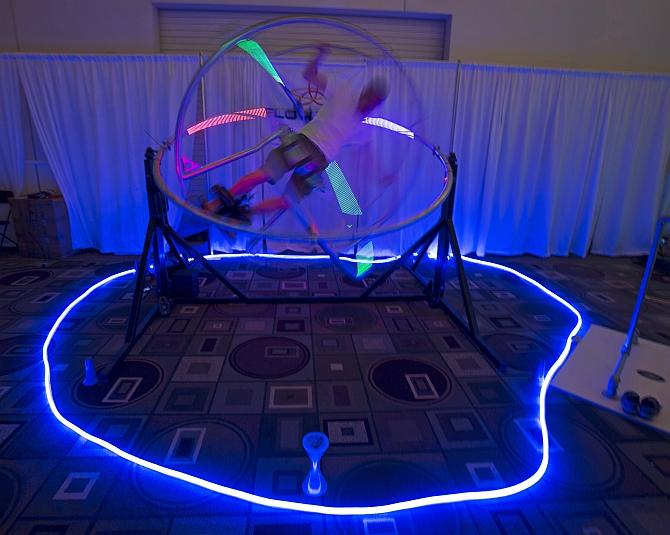 Attendee Gary Kirwan uses a gyro device during the opening day of the second annual Bulletproof Biohacking Conference at the Pasadena Convention Center in California. The conference features groundbreaking work in the optimization of human, mental and physical performance. Photograph: Mario Anzuoni/Reuters