As columnist Aakar Patel pointed out in a recent column, India has never confronted such multiple crisis at the same time as it does now: The Coronavirus Crisis. The Stand-Off With China. The Perilous State of the Economy and the Consequent Loss of Jobs.
Fixing the economy after the lockdown ends is expected to be a long-drawn process -- perhaps taking a year and beyond -- but the immediate challenge for the Modi government is to flatten the curve of rising COVID-19 cases across the country and also ensure that India and China don't go to war in a few weeks's time.
Floor tests are the flavour of this political season thanks to the turbulence in Rajasthan Congress politics. Dominic Xavier offers his take on the real floor test for the Modi government.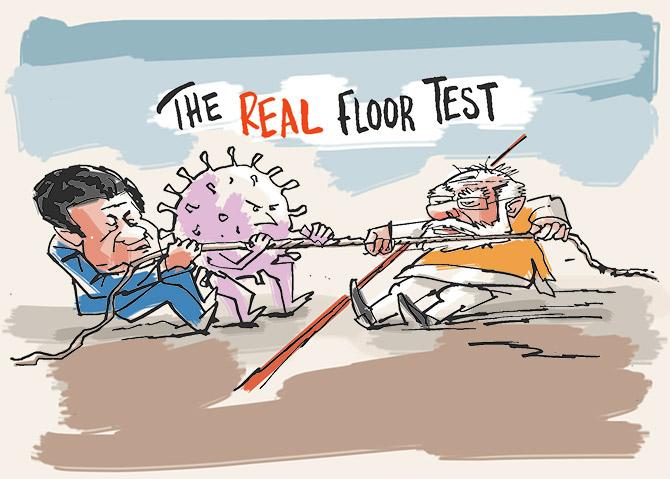 Feature Production: Aslam Hunani/Rediff.com