India recorded the highest one day spike of more than 100,000 COVID-19 cases on April 4, 2021.
The pandemic may be on the rampage, but polling fervour continues unabated, especially as parts of Assam, the states of Kerala and Tamil Nadu and the Union Territory of Puducherry goes to the polls on Tuesday, April 6, 2021.
Dominic Xavier hopes there won't be a COVID-19 surge in the states going to the polls since few of those attending election rallies wear masks or observe social distancing.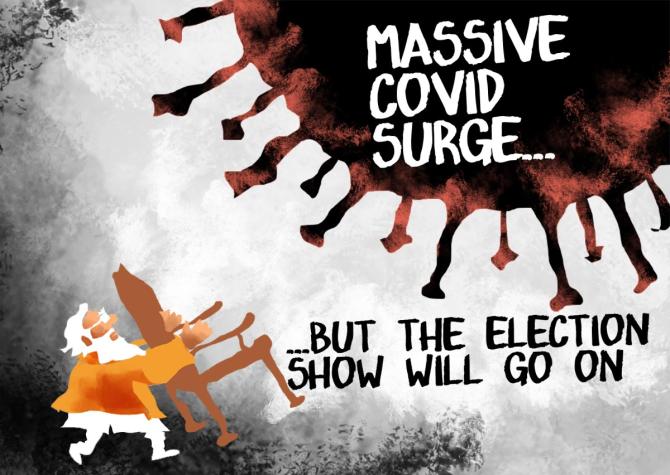 Feature Presentation: Aslam Hunani/Rediff.com