When the All India Institute of Medical Sciences's Forensic Medical Board -- which was formed to look into Sushant Singh Rajput's death case -- ruled out murder and declared that the actor had died by suicide, the media-driven, politically-inspired, controversy surrounding his death has come to rest.
His girlfriend Rhea Chakraborty, against whom some 'news' television channels unleashed a campaign of what one Supreme Court lawyer called 'selective bloodlust', was granted bail by the Bombay high court this week.
Who will be held accountable for the endless weeks of media calumny?
Will the so-called journalists who spread lies and hate ever be held to account?
And what of the actress who said she would return her Padma Shri if she could not prove her many allegations and who has since gone mysteriously silent?
The many horrors a young woman -- whose only mistake appears to be loving a troubled young man -- endured makes for a gritty Bollywood film, notes Dominic Xavier.
Hopefully, one that will bring Rhea some meagre measure of closure for her inhuman ordeal and shame all those who hounded her relentlessly, merely for the sake of their personal agendas.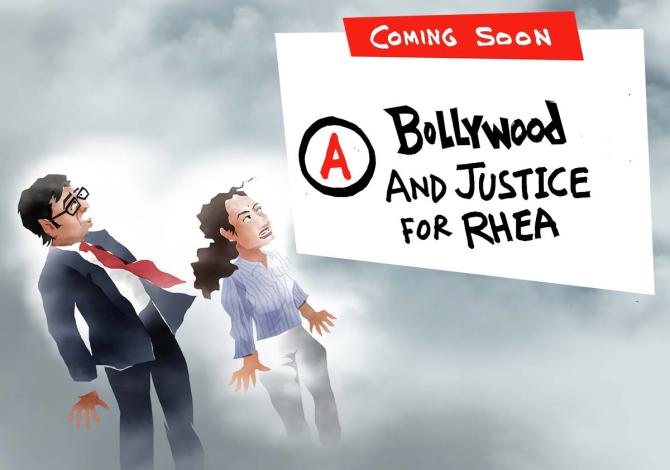 Feature Presentation: Aslam Hunani/Rediff.com