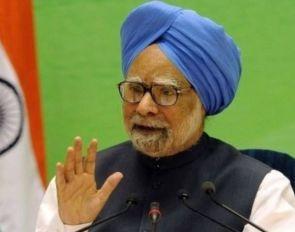 Amidst outrage expressed by members in Parliament, India on Wednesday asserted that it will intervene "effectively and specifically" to ensure the return and restoration of dignity of its Deputy Consul General in New York who has been arrested on charges of visa rules violation.
Responding to concerns expressed by members across party lines in both Lok Sabha and Rajya Sabha, External Affairs Minister Salman Khurshid condemned the US action and said he will not return to the House if he fails in his responsibility to bring back the arrested diplomat Devyani Khobragade.
Spelling out the series of steps initiated to scale down the privileges granted to US diplomats in India, he said there was a "conspiracy" in which Khobragade was "virtually trapped".
He said the diplomat is "innocent" and the US action was unwarranted. "It is not illegality that she is accused of, but the illegality she refused to oblige," he said.
Maintaining that the government was not over-reacting by taking a slew of measures against the US, Khurshid said the treatment meted out to Khobragade had "not happened out of blue" and there is a "history" behind it.
He asserted that the government is determined and "will intervene effectively and specifically to ensure that dignity of the diplomat is preserved."
Khurshid made suo motu statements in both the Houses after members expressed outrage with demands that a resolution be passed to condemn the US action.
"It is my responsibility. We will bring back the diplomat (arrested in New York) and restore her dignity. If I fail to do it, I will not return to this House," he said in Rajya Sabha.
In the Lok Sabha, he said, "First and foremost, our effort is to bring her out of this situation and then we will talk to the US government."
Prime Minister Manmohan Singh termed as "deplorable" the treatment meted out to Indian diplomat Devyani Khobragade by the US authorities.
"This is deplorable," he told reporters outside Parliament when asked to comment on her ill treatment in New York.
Justifying the action taken by the government to scrap privileges enjoyed by US diplomats in India, Khurshid said it was a matter of India's honour and the country's prestige was involved in it.
"We strongly condemn the incident...We will do the needful to protect India's interests," he said.
Assuring Parliament that the country will not be let down, the minister said government is seriously taking up the issue and will succeed in efforts by overcoming the current situation.
Terming the US action as totally and entirely unacceptable, Khurshid said, "Today, our paramount concern is to ensure that the dignity of our officer is preserved. The tragedy is that this is not an incident in which two countries are involved. This is an incident in which individuals are involved."
"It is no longer an issue of an individual, but the sovereignty of a nation is involved," he said.
Khurshid said facilities and privileges extended to diplomats and their families in US Consulates in India have been withdrawn or being reviewed.
Narrating the history behind the incident, he said, it was in June and July this year that Khobragade detected disappearance of her servant.
Khobragade has been arrested on charges of paying her servant salary less than the minimum prescribed in the US laws.
Khurshid said efforts were made to find the servant but there was no cooperation from the US authorities.
He said the authorities here reached out to the husband of the missing servant but he too was unwilling to cooperate.
"The deputy consular general received a phone call from a lawyer who refused to identify himself and offered to settle the matter that would result in grant of permanent citizenship to her and a huge compensation. It became clear that this was a conspiracy and some people trapped her," he said.
Khurshid said despite filing a complaint with New York police, no action was taken and added that an FIR was registered in Delhi under Sections 420, 403, 408, 120-B IPC in Fatehpur Beri police station.
He said on September 23, a non-bailable arrest warrant was issued against the servant concerned and forwarded to the US State Department requesting them to arrest and repatriate her, but no action was taken.
"Instead of actually paying heed to a legitimate action from a court, on December 12, the deputy consular general was arrested by the diplomatic police in New York and handed over to New York police marshals," he said
When members sought to know as to why India was not cancelling all defence agreements with the US, Khurshid said, "All should stand together and talk in one language and one voice for India to succeed on this issue."
Listing out some immediate steps initiated by India, he said, "We have written to all US Consulates in the country asking that their Consular identity cards may be withdrawn for review no later than December 23."
He said all US consular diplomats and their families have also been asked to surrender airports passes by December 19 and a list of all Indian nationals working with US consulates have been sought by December 23, including domestic servants, copies of their contracts, bank accounts, salaries paid and PAN numbers.
He said requests by US missions for privileges like issuance of I-cards and exemption certificates for duty free import of liquor may be withdrawn.
"I don't think this has been ever done in the country," he said.